Bucs Add A Receiver
October 17th, 2019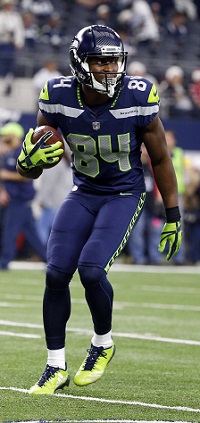 Bobo Wilson's replacement has been named.
Amara Darboh is the man, promoted from the Bucs' practice squad today. Wilson was released two days ago.
Darboh, 25, is a former third-round pick (106th overall) by Seattle in 2017. The former University of Michigan standout has recorded eight receptions for 71 yards in his NFL career. He was cut by Seattle on Aug. 27 and has been on the Tampa Bay practice squad since Sept. 16.
He was injured last season, did not play and required surgery, though it seems there was little clarity offered on the actual injury.
Darboh did return a few punts at Michigan but not with the Seahawks.
Joe's wondering whether Darboh will leap frog over buried Justin Watson on the receivers depth chart.