Bowles Needs The Bye Week
October 17th, 2019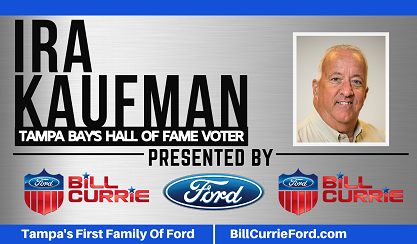 BY IRA KAUFMAN
A bye week is a precious opportunity to reassess, the pause that refreshes before you resume the grind of a 16-game schedule.
There are a whole lot of Bucs who need to step up before play resumes in Nashville.
Jameis Winston has to stop turning the ball over, O.J. Howard has to will himself to be a factor in the passing game and Vernon Hargreaves has to find some confidence.
But let's not forget about Todd Bowles, the struggling defensive guru who is probably watching film until his eyes bleed.
This defense has been bleeding ever since the Giants staged that massive second-half comeback in Tampa. For the first 10 quarters of the season, Tampa Bay's aggressive defensive scheme was working.
Since then, not so much.
The Bucs have loaded up to stop the run this season, and the results have been impressive. They have shut down some of the NFL's premier backs, but the job's only half done.
The Bucs have yielded an NFL-high 304.5 yards per game through the air, which is bad enough, but there's more. It's about points allowed — and only Miami and Atlanta are more hospitable on that score. The Dolphins don't want to win and Dan Quinn is on track to be the next head coach relieved of his duties.
Numbers Tell Hargreaves' Story
Pass defense is the obvious culprit and Hargreaves is the obvious poster child. He is supposed to be the savvy veteran of a very young secondary and for awhile, he looked reborn as a press corner.
Hargreaves was sensational in Week 2 at Charlotte, where he stopped Christian McCaffrey at the goal-line for the last of his 12 tackles. But as the season has progressed, Hargreaves has regressed. The Panthers picked on him from the start in London and never relented.
For the season, Hargreaves has been targeted 45 times, according to Pro Football Reference. He has allowed 32 completions, a 71.1 percent success rate that harkens back to Tampa Bay's wretched pass defense numbers in 2018. Quarterbacks are averaging 10.3 yards every time they send passes in his direction.
In contrast, Carolina's James Bradberry has also been targeted 45 times, with an average gain of only 6.2 yards. Hargreaves has been beaten for 3 touchdowns … Bradberry none.
Hargreaves has plenty of company in this bewildered backfield, but he's supposed to be the leader, a former first-round pick in line to make almost $10 million next year.
"Vernon can be a little more physical covering guys," says Bruce Arians. That's a more diplomatic way of saying the Bucs are too soft.
Picking The Groceries
If Bowles can't trust his secondary, it will have a chilling effect on his defensive blueprint. In theory, this is a blitz-happy scheme, but when those extra rushers don't get there, you are exposed and vulnerable to big plays. The Bucs are already paying that price, allowing 26 completions of 20 yards or more.
In a way, Tampa Bay's stout run defense has contributed to the problem. Buc opponents average 41.7 pass attempts per game, tops in the league.
No surprise there.
Would you rather try to outmuscle Vita Vea and Ndamukong Suh in the trenches or fling throws downfield against this secondary and this scheme? Through six games, Bowles hasn't exactly raised his profile as someone deserving of a second chance as a head coach.
"In certain situations, we probably need to be up as opposed to being off in coverage and giving up some easy throws," Bowles says.
Given the league's obsession with increased scoring, it's never been more challenging to play cornerback or safety. That's a given, but it's also true that the Bucs are falling far short of the NFL standard when it comes to pass defense.
If the primary issue is talent, Bowles has a hand in that, too. He certainly had a strong voice before the Bucs went heavy on defensive backs in the April draft.
The next opponent is not known for a prolific passing attack. The Titans win with sound defense and a solid ground game. That's their identity, even as they transition from Marcus Mariota to Ryan Tannehill.
On paper, and with an extra week to prepare, this matchup could prove to be a tonic for Tampa Bay's reeling pass defense. But if Adam Humphries and company end up having a field day against the Bucs, Mr. Bowles will have some serious explaining to do after all that soul-searching.
Ira Kaufman launched his professional NFL coverage in 1979, back when Earl Campbell was the toast of the NFL and Lee Roy Selmon was defensive player of the year. After a lifetime at the Tampa Tribune, "The Sage of Tampa Bay Sports" joined JoeBucsFan.com in July of 2016. His twice-weekly podcast and three columns per week appear here year-round and are presented by Bill Currie Ford. Tampa Bay's only Hall of Fame voter is a regular on SiriusXM Mad Dog Radio and a part of the FOX-13 Tailgate Sunday show, in addition to his other appearances. You can hang out with Ira during every Bucs road games at Buffalo Wild Wings. His schedule is linked here.