Jameis Winston Injured, X-Ray "Negative"
September 13th, 2019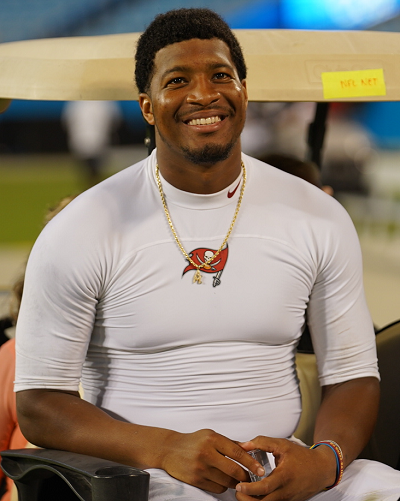 Late in the nail-biting win against the Panthers last night, Jameis Winston was seen limping on television.
America's Quarterback shook it off, but that doesn't mean whatever happened was insignificant.
Jameis was taken after the game by golf cart with what looked like a member of the Bucs medical staff to inside the Panthers' stadium. Jameis emerged about five minutes later.
Joe later learned Jameis was injured and had an X-ray that was read as "negative," as in good news. Joe's source would not reveal the injury. The only thing Joe was able to learn was that the leg issue was not an ankle injury.
Great news (for now) for Bucs fans. And the extra three days rest the Bucs now have after playing on short rest certainly can only help Jameis.