Inside The Winner's Locker Room
September 10th, 2019
BY IRA KAUFMAN
JoeBucsFan.com columnist
Presented By
After listening to Bruce Arians woefully detail Tampa Bay's self-destructive tendencies Sunday, I hustled over to the 49ers locker room to see John Lynch.
I waited as dozens of players walked toward the team bus while equipment bags were lugged out.
Still, no Lynch.
He was out of view in the back room, celebrating with San Francisco's coaching staff. There were only a few 49ers remaining when Lynch emerged with a huge grin.
"Ira, what are you still doing here?" Lynch asked. "Waiting for you," I replied. "Where the heck were ya?"
"Just talking things over with Kyle," he said, referring to third-year head coach Kyle Shanahan, who needed this win in the worst way.
And that's the way he got it. Make no mistake — the Bucs just lost a home game to a mediocre football team that didn't play particularly well.
For frustrated Buc fans, that's the gridiron definition of agita.
"It was just perseverance," Lynch said. "Our guys really fought, and that's what I was really proud of. We were relentless in our effort, but we've got to clean a lot of things up … it was sloppy."
Amen, brother.
Once Tim McGraw left the stage, neither team could find any rhythm.
A pair of tight ends, Cameron Brate and George Kittle, EACH had two apparent TD receptions overturned by penalties. You may not see that slop again for decades.
The heat index topped 100 degrees, yet it was the visitors from Northern California who kept their cool.
"We went 0-8 on the road last year and it was really big to win this one," said 49ers defensive tackle DeForest Buckner, who said he was double-teamed all day. "Everybody stuck with each other. It was pretty hot, but in the fourth quarter it was a battle of wills. It was all about who wants it more. It was all about the mental part."
How do you think those Buckner quotes will go over with Bruce Arians?
This was supposed to be a different Buc team — more physical, more aggressive and, most importantly, more intelligent. Instead, mental mistakes were abundant from the start.
Everywhere you looked on offense, a culprit emerged.
Demar Dotson was flagged for critical holds. O.J. Howard lost a fumble and had a pass deflect off his hands for an interception. Donovan Smith struggled to sustain blocks.
And Jameis Winston didn't get the job done.
Blame it on San Francisco's pass rush. Blame it on poor route running.
Blame it on opening-day jitters.
In the end, quarterbacks are held responsible when things go awry.
That's just the way it is in professional football. Is it fair? Maybe.
But it's the way it is.
Speaking of San Francisco's pass rush, Buckner and company came at Winston hard throughout the game. He wasn't running for his life, but Winston rarely looked comfortable.
"This organization invested a lot in the defensive line," Buckner said, "and you saw it come to fruition today."
Ouch. Another shot across the bow for Buc fans unhappy with Jason Licht's resume.
I asked Buckner if the 49ers believed they could unnerve Winston with pressure.
"Most definitely," he said. "You see it on film. Force him into making some bad throws, and we did that today."
Before hopping on the plane for a jubilant ride back home, Lynch offered some encouraging words to Buc Nation.
"I know about Bruce and what he can do for a team," Lynch said. "Last year, they struggled running the ball and they ended up running the ball well today. Ronald Jones looked good. Bruce does a really nice job, lots of respect for him and his staff. They'll get this thing turned around in Tampa."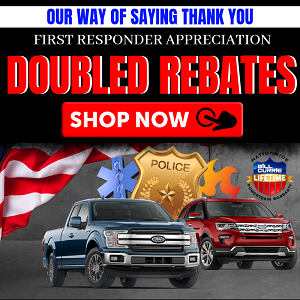 ---
Watch every road game at Buffalo Wild Wings with Ira Kaufman and JoeBucsFan.com readers. Great giveaways, too. The preseason opener was a blast.
BE THERE THURSDAY ON BIG BEND ROAD IN RIVERVIEW!!!!
Kickoff at 8:20. The fun kicks off at 7:30 p.m.