Flushed Snaps
September 10th, 2019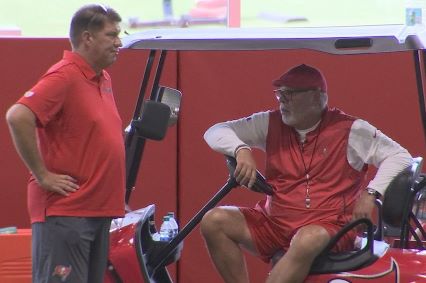 Joe heard countless times from Bucco Bruce Arians about how valuable his offseason program is because of all the coaching going on from a huge and talented coaching staff, in addition to multiple practice fields where players get snaps they don't get with other teams.
All those enhanced snaps, in addition to starters playing in preseason,were supposed to have the Bucs ready to play from Day 1 in all phases of the game.
They weren't.
With the launching of guard-turned-tackle Caleb Benenoch yesterday, Joe got in a lot of head-shaking time.
Arians and his two offensive line coaches, along with general manager Jason Licht, studied Benenoch's horrid 2018 film and concluded he was a good enough NFL football player to invest all that spring and summer coaching into. Same for washed up 30-year-old running back Andre Ellington. Same for washed out offensive lineman Evan Smith.
Those are three mistakes that shouldn't have happened, and they shouldn't be ignored. Those snaps could have gone to players with real upside. Most astute Bucs fans could have — and would have — said that in April.
The losing and the personnel mistakes — big and small — are really getting under Joe's skin. And frankly, the Bucs got outcoached on Sunday.