Stream Bucs Preseason Games
August 1st, 2019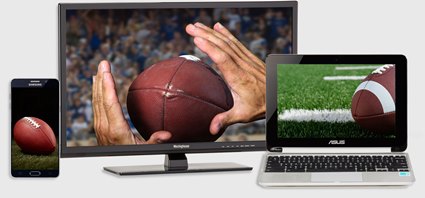 Very cool news coming out of One Buc Palace this morning.
Joe understands some people do not have TVs in their homes. Or that people don't have cable or a satellite dish. This concept is foreign to Joe.
The Bucs will stream all four preseason games on Buccaneers.com as well as the team's official app, that can be accessible for Bucs fans in select TV markets. The game broadcast will be produced by WFLA-TV Channel 8. For those without a dish or cable TV, or for those Bucs fans who live outside the Tampa Bay region but within the state of Florida, this is right up your alley.
There are also two out-of-state TV markets where the stream can be accessed, both in Alabama.
To find out if you live where you can stream the game free, you can click here for additional details.
---
Watch every Bucs road game with Sage JoeBucsFan.com columnist Ira Kaufman. The Buffalo Wild Wings schedule is below. Ira will have 20 gift cards to give fans who join him Friday, Aug. 9, for the preseason opener in Wesley Chapel.