Offensive Offensive Line
August 23rd, 2019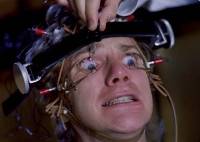 Joe has more often than not somewhat defended the offensive line because people holler and scream and stomp their feet about it out of reflexive habit, not substance.
Tonight, the offensive line was indefensible.
If America's Quarterback, Pro Bowler Jameis Winston, didn't try to punch Alex Cappa at halftime, then Joe has lost respect for the Bucs franchise quarterback.
The way the Bucs' front line was turnstiled in the first half was flat sickening. The right side of the line, in particular, got worked over. Joe has seen tackling dummies put up more of a fight than Cappa and Demar Dotson did against Olivier Vernon.
Whenever Jameis went back to pass, it was an absolute jaibreak.
Three things that stood out watching that debacle.
* Cappa is way over his head and should not be starting in the NFL. Yes, Vernon stole his lunch money but Cappa will get him back in the parking lot after the game. Because Cappa is nasty, if you haven't heard. If calling a guy "nasty" is the best thing you can say about an offensive lineman, then it is time to find a new offensive lineman. He's nasty? What's that mean? He purposely shorts customers on change working the bar? He doesn't use underarm deodorant? He clips his toenails in public? He picks lint out of his belly button in front of chicks? What? Joe would much rather have a guy who can block than a guy with foul grooming habits.
* Demar Dotson isn't quick enough to stop a speed rush. He struggled early on.
* Ryan Jensen, good guy that he is, is overpaid. Joe's not sure he is a top-20 center the way he played tonight.
Oh to be fair there were a few holes in the running game. Damn few. And Ronald Jones exposed those cracks when they did show up.
NFL folks watched this nationally-televised train wreck and sounded off, such as NFL Network analyst Steve Mariucci.
"There was no place to run, there was no protection in the passing game," Mariucci said. "I felt bad for Jameis Winston."
Five freaking sacks in the first half. FIVE!
The first two preseason games Joe thought the first-team line blocked as well as they have in years, including at Pittsburgh against no slouch of a defense. But Friday night against the Browns, dear God they are going to get Jameis maimed.
And then there is the #buccaneers OL… pic.twitter.com/88v9QKjdCD

— Louis Riddick (@LRiddickESPN) August 24, 2019