Jason Licht Talks "Carrying The Message"
August 7th, 2019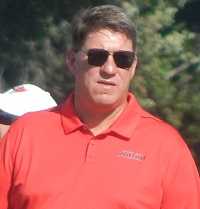 Rookie savior linebacker Devin White is impressing seemingly everyone exposed to him.
That subject arose today when general manager Jason Licht was speaking on national radio.
Former Jets executive and assistant coach Pat Kirwan, co-host of Movin' The Chains on SiriusXM NFL Radio, told Licht of a difference between White and Steelers rookie linebacker Devin Bush, the 10th overall pick and a guy many Bucs fans coveted.
Kirwan said his recent visit with Bush revealed a young man sort of still realizing that he'll have a lot of responsibility in a hurry. Speaking to White today, however, Kirwan explained White is "way past this idea of how much time do I get as a rookie."
Licht was not surprised. "In a lot of ways he's a lot like our head coach, very confident," he replied.
And Licht noted White was knows as the leader of the entire team at Louisiana State, not just the defense, and Licht said he was a rare pre-draft interview because he was so captivating.
More important than the talk, of course, is the walk.
Licht says the No. 5 overall pick already is a mouthpiece for the head coach.
"Devin White is a prime example, who is carrying the flag for us on defense and calling the plays. And he's done a great job of doing that and setting the tone and carrying the message that [Arians] is trying to deliver to the whole team."
So much has been thrust on White's shoulders, and more pressure has arrived with injuries to Vita Vea, Jason Pierre-Paul and Lavonte David.
It sounds like White is on track for great things, but he's just one 21 year old linebacker. Joe isn't one of the fans expecting him to be a superhero in Week 1.