Gameday Tampa Bay
August 29th, 2019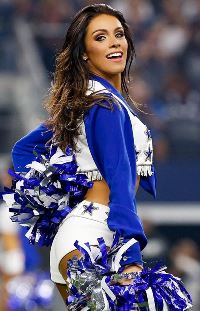 Preseason Game 4
Bucs at Cowboys
Kickoff: 8 p.m.
TV: WFLA-TV Channel 8. (Game will also be rebroadcast on NFL Network Friday at 8 p.m. and Sunday at 10 a.m.)
Radio: Buccaneers Radio Network (WXTB-FM 97.9 in the Tampa-St.Petersburg region; 97.9 FM ESPN Radio in Tallahassee); Spanish language broadcasts on WTMP-FM 96.1 and WMGG-AM 1470 in Tampa; SiriusXM Channel 389.
Weather: Florida kind of weather in north Texas. Expect mid-80s and thunderstorms, though the game will be played under a roof at Jerry's World. Tailgaters in the Walmart parking lot across the street won't be bothered by the rain pregame, but at kickoff, thunderstorms are supposed to roll in from across the Texas plains. The rains should pass by the end of the game with the temperature in the low-80s.
Odds: Per the Mirage in Las Vegas, Cowboys -5; O/U 33.5.
Outlook: Joe will keep this brief (for a couple of reasons). It is the preseason. Joe is going to need a whole lot of caffeine to watch this game. Dudes playing in it largely will be rent you a car when you next travel, monitor your wrecked car for insurance payments, teach your child next to nothing about World War II, help you open a checking account, deliver your package from Amazon, stock your liquor store's cooler with Bud Light, schedule your next oil change, remove the malware from your PC, sell you a new iPhone or make sure the produce display at Publix looks just right. In other words, the best thing about this game will be the bitter end, when preseason ends for another year and we can all get back to freaking out about Hurricane Dorian. Joe would like to see Noah Spence do something, anything. Joe has a hunch Spence is on thin ice and he has done next to nothing this preseason, even playing every down last week against the Browns. If Spence can't even sack a bouncer, Joe doubts he can stick. Joe would also like to see Dare Ogunbowale have another nice game. Hopefully Justin Evans, who is expected to start, blows some people up as he is in a crash course to learn Todd Bowles' defense and get back into football shape. And it sure would help if the Bucs have any backup offensive linemen that can slow down the scent of Johnnie Walker Blue wafting down from Jerry Jones' penthouse suite. In other words, Joe cannot wait for the regular season to kick off. Let's get this game over with and play some footbawl!
---
Derrick Brooks Talks Bucs Struggles, Bruce Arians' Reaction, Small Improvement For Jameis & More
Presented by Caldeco Air Conditioning & Heating, TAMPA TWO is humming today with Bucs legend Derrick Brooks diving into your favorite football team. "The Sage," Ira Kaufman, joins him as always. Enjoy this production from JoeBucsFan.com and The Identity Tampa Bay.