Explaining The Meltdown
August 24th, 2019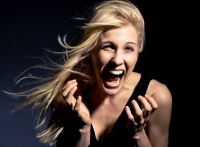 Joe honestly believed things were better.
Yeah, after watching the first two preseason games, Joe actually thought the offensive line improved. Yes, really. Against a stout Pittsburgh defense, granted it was just one series, there were no significant protection issues and running backs had holes to run through. Big holes.
The second game at home against the Dolphins there were no issues, but it was the Dolphins. They stink.
But last night, wow. What a meltdown.
Well, Jenna Laine of ESPN decided to try to pin down why things went to hell last night. It almost sounds like this nightmare we all witnessed may not be a one-time thing.
Some context for the struggles we are seeing from the Bucs' offensive line: Dirk Koetter used a lot of max protection, which helped a lot on those long-developing plays. Bruce Arians does not. More strain on the offensive line, but more options in the passing game. The has to come out though. The quarterback has to be decisive if this is the way they want to go. Against the Browns, and perhaps if it was a regular-season game where they didn't have specific plays they wanted to see in game situations, they could have dinked and dunked more down the field (more screens to Chris Godwin, more slants to O.J. Howard).
America's Quarterback, Pro Bowler Jameis Winston, said two of the five (!) first-half sacks were on him. Today in his day-after presser, Bucs coach Bucco Bruce Arians didn't exactly disagree.
The Bucs have two weeks to figure this jailbreak out. That's not much time.