The Stink Of Desperation
June 26th, 2019
BY IRA KAUFMAN
The Buccaneers have already endured their Stu Sternberg moment.
When original owner Hugh Culverhouse died 25 years ago, the organization was thrown into chaos. Even as a three-man trust was formed to oversee the estate, relocation rumors began to circulate.
Why not? Attendance was down and the Bucs were in the midst of a 14-year stretch of losing seasons.
For a while, it seemed every city with a potential stadium deal was in the mix for our local NFL franchise. Each day brought fresh, unsubstantiated reports about the Bucs packing up and heading for St. Louis, Toronto, Orlando or Baltimore.
We watched as a bidding war broke out between George Steinbrenner and Orioles owner Peter Angelos. whose group offered $205 million to move the Bucs to Baltimore.
Throughout the 1995 season, relocation rumors hung over the Bucs like summer thunderstorms. When the Baltimore option fizzled, Maryland officials sizzled. Gov. William Donald Schaefer, looking for a culprit, settled on NFL Commissioner Paul Tagliabue.
"I want you to know one thing, our enemy and the guy who has hurt Baltimore and continues to hurt Baltimore is Tagliabue," Schaefer said. "Al Davis, he was never going to really sell to us. But Tampa … we should have had Tampa."
By mid-January in 1996, the franchise was sold for $192 million to Malcolm Glazer, who paid a then-record price and promptly vowed to keep the Bucs in Tampa "forever."
In pro sports, "forever" tends to have a short shelf life, so it wasn't long before the new owner in town started talking about the pressing need for a new stadium.
Unlike the farce Sternberg presided over on Tuesday, discussing his Tampa Bay Rays playing in Montreal, the Glazers never talked about a tale of two cities. But there was a real sense that the Bucs would open relocation talks if funding for a new stadium was rejected.
Learning The Hard Way
Two days before Hillsborough Country residents voted whether to support the Community Investment Tax, the 1996 Bucs dropped their season opener 34-3 at home to the Packers. Brett Favre threw four TD passes and the Tony Dungy era opened with six turnovers by Tampa Bay.
Before Dungy could study film of the beat down, he weighed in on the half-percent sales tax proposal that was heartily endorsed by Tampa Mayor Dick Greco.
"I'd like to see it pass because I think it's going to be a real good situation for the city of Tampa and the county," Dungy said. "I'd also like to see it pass because we want to stay here. In the long-term, we're going to deliver some good football."
As usual, Dungy was good to his word. The Bucs made the playoffs four times during Dungy's 6-year tenure after the referendum was passed by a 53-47 margin. Sternberg's two-city plan smells like a desperate ploy, a last-ditch attempt to avoid abandoning Tampa Bay altogether.
He has learned the hard way that this is a football town, first and foremost. Always has been –and probably always will be. Raymond James Stadium has held up very well over two decades, but there will be an eventual push for a new facility down the line. Pro sports owners want what they want, and they usually get their way.
The Bucs aren't going anywhere. In Sternberg's mind, the Rays are already gone.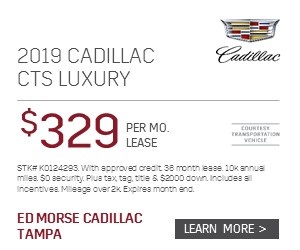 ---
More TAMPA TWO with Tampa Bay legend Derrick Brooks and The Sage, JoeBucsFan.com columnist Ira Kaufman! In the video below they dive in to new defensive coordinator Todd Bowles. It's all presented by Caldeco Air Conditioning & Heating. And the great folks at The Identity Tampa Bay and Joe put it all together. Enjoy!