The Jameis Overload
May 3rd, 2019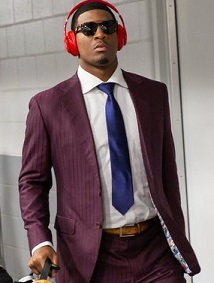 A couple of interesting themes came forth from two Buccaneers coaches yesterday, and they completely clashed with a Dirk Koetter opinion.
They also didn't fit with something Bruce Arians said in March.
America's Quarterback, Jameis Winston, has long been known for his very long hours at One Buc Palace. First in, last out — 12-plus-hour days are very common.
Twice Joe asked former head coach Dirk Koetter if he thought Jameis would or could overwork himself mentally or physically through all those hours. Koetter was emphatic: No, he didn't think that was possible.
In Phoenix this year at the NFL Owners Meetings, Arians raved about Jameis' long hours, so Joe asked the same question.
Is there a limit? Do you have to consider burnout? Arians, like Koetter, didn't think that was an issue. Arians cited working with Peyton Manning who was simply unrelenting in his attention to detail and round-the-clock drive, he said.
Well, yesterday both quarterbacks coach Clyde Christensen and Byron Leftwich made comments about Jameis needing to get out of One Buc Palace and there being limits to him being absorbed with all things football. Coincidence?
Joe finds it all rather interesting. No, Joe's not being negative. At least half the reason Arians is here is because he's a quarterback whisperer, which is not a one-size-fits-all kind of thing.
Joe is very confident Arians will figure out what's best for Jameis, even if that includes a schedule with off time mandated.