New Bucs Addition Raises Questions
May 21st, 2019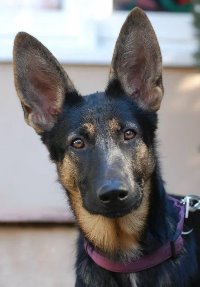 This quickly got Joe's attention.
The Bucs today signed former Jets tight end Jordan Leggett.
If there is any position the Bucs have depth at it is tight end. Unless…
Joe's antennae shot straight into the air reading that the Bucs signed a tight end. We all know O.J. Howard is a world class tight end. And Joe noticed Antony Auclair has caught a few more passes during underwear football than Joe has seen in previous springs.
What about Cam Brate you say? Good question.
The Bucs are, let's just say, very sensitive about Brate's rehab from offseason hip surgery. In fact, that subject is strictly verboten around Brate. Asking him about his recuperation is totally off-limits to the point Joe got the impression last week that he would have been thrown out of practice (or worse) asking Brate about his hip (Joe had no plans to ask him about it).
Joe can't ever remember the Bucs being this paranoid/thin-skinned/worried about asking a player a question on his rehab as the Bucs were last week with Brate. Joe thought that was odd at the time and thinks it is even stranger now.
Teams generally don't sign players this time of the year just to help them pay their bar tabs. Leggett caught one touchdown and played in 15 games for the Jets in his lone year in the NFL last season.
Either the new regime seems ready to move on from Auclair, or perhaps Brate's rehab isn't going as smooth as the Bucs once believed.
Brate is the only tight end in the NFL to have caught at least six touchdowns in each of the last three seasons.
Let's just say this transaction has Joe's curiosity piqued.
Source: the Bucs have claimed former Jets TE Jordan Leggett off on waivers.

— Field Yates (@FieldYates) May 21, 2019