Ali Marpet: Bias Vibe Vacates One Buc Palace
May 24th, 2019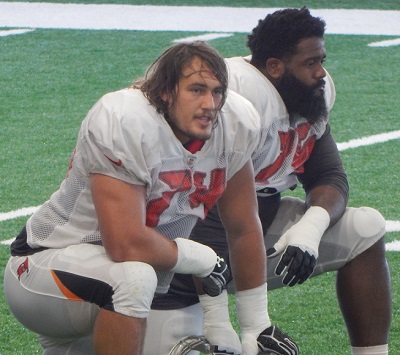 A reasoned and seasoned Buccaneer spoke out this week on changes for players who were here last year.
The answer evoked a smile from Joe, especially as Joe learns more and more (each week, it seems) about the coddling by Dirk Koetter and a general lack of accountability under his regime.
Guard Ali Marpet hopped on WDAE-AM 620 and was asked by ex-Bucs guard to explain some of the coaching change to fans.
What's Bucco Bruce Arians trying to accomplish in the locker room right now? Beckles asked.
"I think he tries to bring an energy that may be a little bit different," Marpet said of the head coach. "I think that guys feel that now there's a little bit less of like, there's more of an unbiased position-like stance on certain guys. So usually, you know, that a coach and [you have your guys]. There's nobody that's Bruce's guy; you know what I'm saying? So it's a new energy, guys trying to prove [themselves]. It's good."
Ahh, Joe can smell the fresh air.
Hopefully, Arians can stick to his guns and keep all players feeling like they have something to prove every day.