"We Need Sure Tacklers; He's One Of Them"
April 25th, 2019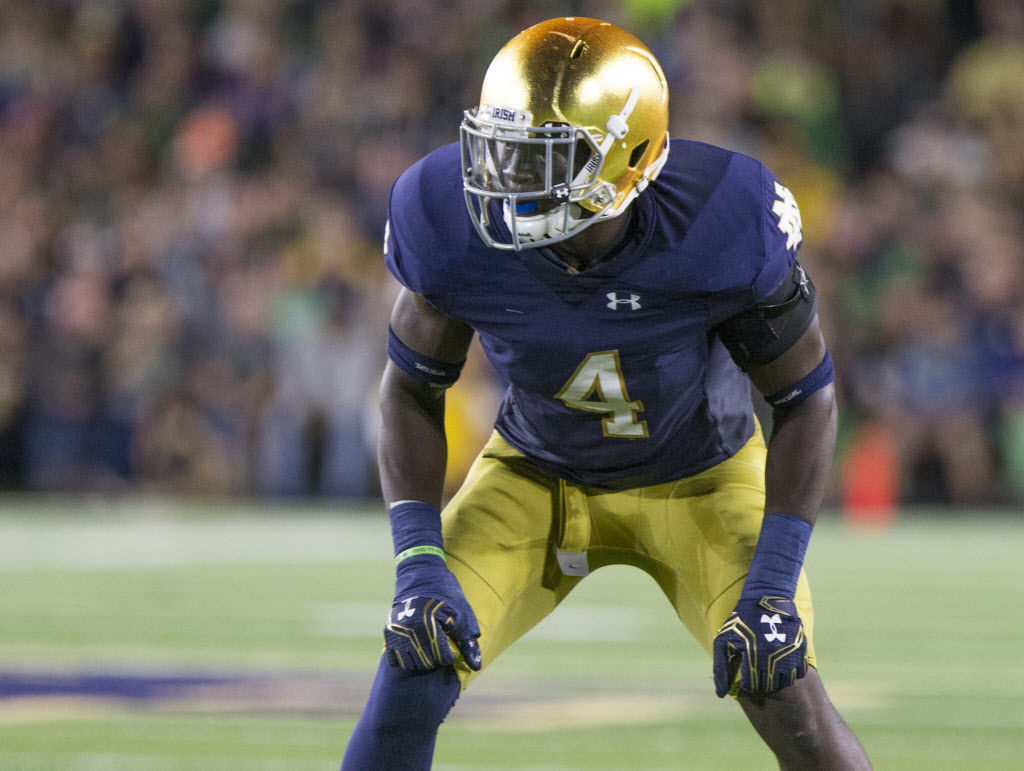 Anyone want Notre Dame's leading tackler on the Buccaneers' roster?
Joe knows a guy who does, and he's got all kinds of ties at One Buc Palace.
The tackler/linebacker is Te'von Coney and the guy barking for Coney is former Bucs tight end Anthony Becht, who spent many years on the Buccaneers Radio Network and doing analyst work for the team website.
Today on Twitter, Becht posted his Bucs-specific mock draft. Becht didn't say if he thinks this is what the Bucs will do — or what he wants them to do. Highly likely, it's combination of both.
Time to play #Bucs GM. Here's my picks for what the @Buccaneers 7 round mock draft might look like tonight:
#NFLDraft pic.twitter.com/baP7RDMHT0

— Anthony Becht (@Anthony_Becht) April 25, 2019
Joe is intrigued by the potential Coney pick. He reminds Joe a bit of Mason Foster, the Bucs' third-round pick in 2011. Foster is still racking up tackles in a big way; last season his most productive in that department.
Coney had 123 tackles last year, 9 1/2 for loss, four sacks, one interception, and four pass breakups, per NFL.com.
Joe asked Becht to explain the Coney call, mostly because a lot of projections push him into Round 4.
Becht said Coney is "the best available w/ that pick…..huge production….natural instincts…. we need "sure tacklers"…..he's one of them."
Yeah, Becht has DE Josh Allen going to the Bucs, but remember that Becht is very high on DT beast Ed Oliver.