Speedy Receiver Selected
April 27th, 2019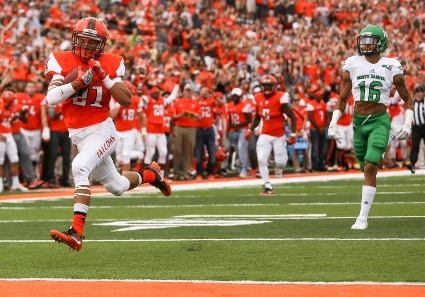 The Bucs got flashed.
The Bucs dipped back into the MAC for their latest draft pick, sixth-round selection Scotty Miller of Bowling Green. It was the late sixth-round pick acquired in the DeSean Jackson trade.
Miller is a little guy at 5-11 and 166 pounds. He was second-team All-MAC last year and led the Falcons with nine touchdown receptions. Miller ran a 4.3 40 at his Pro Day and a geeky algorithm of a software spit out that he is comparable to Georgia wide receiver Mecole Hardman, who was drafted by the Chiefs in Round 2 yesterday.
The YouTube video below of Miller refers to him as "Flash."