Jameis, Godwin Weigh In On Gerald McCoy
April 10th, 2019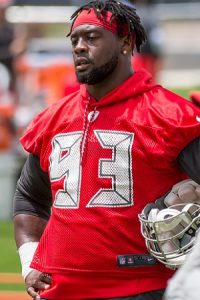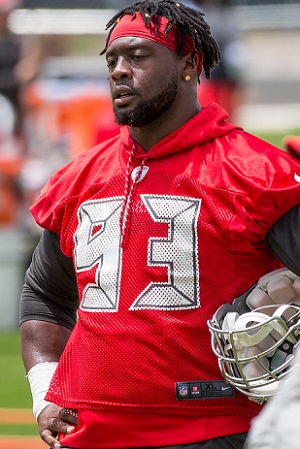 As of yesterday, six-time Pro Bowler Gerald McCoy was still staying away from One Buc Palace despite most of his team reporting back for work April 1.
It's a big deal because McCoy used to savor joining his Bucs brothers on Day 1 of the new season.
But not this year. The Bucs will owe McCoy $13 million if he's on the opening day roster, except the Bucs don't have that much salary cap room; they're really not close.
Plus, general manager Jason Licht has been non-committal — multiple times — about McCoy playing for the Bucs this season. And new head coach Bucco Bruce Arians said two weeks ago today that McCoy isn't as good as he used to be and "I gotta evaluate him."
Yesterday at One Buc Palace, Joe asked wide receiver Chris Godwin about whether he felt the absence of McCoy last week and if McCoy returned yesterday. Godwin gave a rather odd answer, saying since the defense did its conditioning drills separate from the offense, he wouldn't know whether McCoy was there or not. So much for McCoy being a commanding presence!?!?
America's Quarterback, Jameis Winston, was asked about McCoy, too.
"I've talked to him every week," Jameis said of McCoy. "He's out there training. He's being an excellent father. And he's living his life, man. We definitely miss him and we love him."
Nice answer by Jameis, but nothing about McCoy coming back soon — or later.