It's $1.59 Million For Blaine Gabbert
April 6th, 2019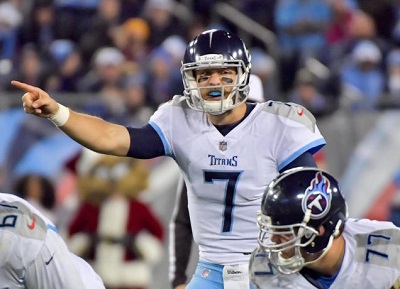 Yes, the Buccaneers' got backup QB Blaine Gabbert at the NFL equivalent of a Bealls Outlet store.
Joe suspects Team Glazer, Jason Licht and Bucco Bruce Arians have never been to a Bealls Outlet, but you get the idea.
Gabbert was cheap. Real cheap.
Joe's guessing the Bucs were sick and tired of flushing money on expensive backup quarterbacks. First it was Josh McCown who brought a 16-22 record as a starter to the Bucs and was named the starter a few days after he arrived. Brilliant!! He cost Team Glazer $5 million when Mike Glennon could have won the Chase for Jameis all on his own for 85 percent less money.
Then it was Ryan Fitzpatrick, who played like Ryan Fitzpatrick last season when asked to do more than Band-Aid duty. He earned about $3.3 million in 2018.
Now it's on to Gabbert. Reliable Spotrac.com updated its Buccaneers salary cap page and it shows Gabbert will take home $1.59 million on a one-year deal for 2019. It's a $1 million salary plus the rest in a roster bonus. If Ryan Griffin makes the team, he'll earn $1.25 million.
Joe would love to see the Bucs find a developmental quarterback to be their No. 3 this season.
It seems almost criminal to have the ultimate quarterback whisperer as head coach and not have him pick and develop a young backup on the cheap. Sorry, Joe doesn't consider Griffin, who turns 30 in November, to be in that category. Gabbert turns 30 in October.
That doesn't necessarily mean drafting a QB late in the draft. It could be an undrafted guy, or a dude who gets cut after preseason.