Can Jameis Handle "The Brink?"
April 4th, 2019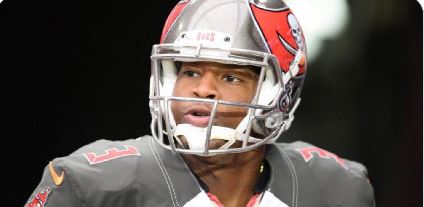 Interesting 3 1/2 year old chatter from Bucco Bruce Arians.
Tampa Bay's new head coach will have plenty of time on his hands this season since he's giving up playcalling, Todd Bowles will do whatever he wants, and Arians' deep dive into all personnel matters will be less intense after the spring.
Arians said he'll spend more time with 1-on-1 teaching this year, and we all know plenty of that will revolve around firm lessons for America's Quarterback, Jameis Winston. But will Jameis handle it well and push back to wave a white flag when necessary?
Consider what Arians said in 2015 when talking about Carson Palmer, via CantonRep.com. "I ask a lot of a quarterback. I push them right to the brink. He's more than willing to learn. He knows when to put his hands up and say, 'I've had enough.'"
Joe's been doing — and enjoying — endless research on Arians and what's clear is he'll set an extraordinarily high bar for Jameis. Joe hopes Jameis is able to resist pressing and forcing things. Forget about trying to win every play at all costs, which is his nature, he might now try to impress his aggressive head coach at all costs.
Hopefully, the maturity shows up to balance everything out perfectly.
One good thing about Arians' experience with Palmer is the 22 interceptions Palmer fired up in Year 1 with Arians' 10-6 Cardinals back in 2013. Imagine if Jameis hurls 20 picks this season. Man, he better have enough team around him to go 9-7 or 10-6, too.