Right Fixes & Wrong Fixes
March 25th, 2019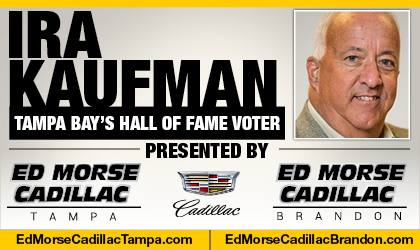 BY IRA KAUFMAN
The NFL may be only a day or two away from addressing a major problem.
Member clubs will soon be voting on a proposal to expand reviewable plays to include pass interference. I'm willing to trade a few additional minutes of down time for an opportunity to get a fresh set of eyes on the game's most grievous penalty.
Simply put, pass interference calls kill you in this league, and officials routinely get it wrong.
Let's be clear on one point — the proposal about to be debated at the owners meetings in Phoenix would not cover the blatant non-call mistake that marred the ending of the NFC title game between the Rams and the Saints.
Adding non-calls to the list of reviewable plays is a road that shouldn't be taken by the NFL because you could credibly throw a flag for offensive holding on virtually every snap.
We don't need that because games are long enough.
"That's what our fans tell us over and over … they want to see less of dead time," says Falcons president Rich McKay, chairman of the Competition Committee.
Proof Is In The Points
But getting pass interference calls correct is well worth the trouble.
There's no tougher job on the field right now than defensive back, given how all the rules continue to tilt toward the passing game. For instance, in 2008, the overall completion rate in the NFL was 61 percent and teams threw an average of 20 touchdown passes per season. Ten years later, the completion rate grew to 65 percent, with an average of 26.5 TD throws per team.
In the past decade, average scoring per team has been raised from 352 points to 373 points, a significant jump.
That surge has been fueled by efforts to take much of the risk out of the passing game. Interference flags are up, along with passing numbers that seemed unthinkable only a decade ago.
"We know how tough replay is to get 24 votes for a league that from 1992-98 didn't have replay," McKay says. "We welcome the discussion, and we feel like this is a good way to expand it. We have data that shows these are the most impactful plays, and the ones we can change.

"They are always sharply divided. People have very passionate views on replay and how replay affects the game."
The Out Of Whack Test
No play affects the game more than pass interference, which is why I advocated that the Bucs should have attempted at least five long throws per game last year.
You'll catch one and generate a flag or two in the process — as long as the pass is close to the target. And since pass interference in the NFL is a spot foul, the potential jackpot is enormous.
Here's the best way to judge how far out of whack this league finds itself when it comes to defending the pass: virtually every time a throw hits the ground, you're looking around for a flag.
Admit it.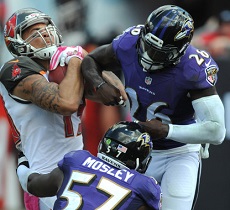 That's a vexing issue for a league that prides itself on being pro-active and employing the best officials it can find.
I hope pass interference flags are added to the list of reviewable plays, but there's another proposal that shouldn't see the light of day.
And yes, Greg Schiano is involved. You can't make this stuff up.
"Gimmicky"
The former coach of the Buccaneers was an advocate for changing the onside kick rule to give teams another one-time option. And now, because only four onside kicks were successfully recovered during the entire 2018 season, teams appear receptive to the Schiano plan.
There's a proposal on the table to allow a team that just scored but is still trailing in the fourth quarter to get the ball at its own 35 and face 4th-and-15, needing to make a first down to maintain possession.
Giants co-owner John Mara has it exactly right, terming the idea "gimmicky" and adding the appropriate punch line: "What are we, the Arena Football League?"
This half-baked notion might actually pass, which would be a travesty. Onside kicks are very difficult to pull off, and that's exactly the point.
Why should a trailing team be afforded back-to-back possessions in crunch time unless that club earns the privilege?
I can see it right now, opening week for the 2019 Bucs. Tampa Bay leads by 10 points with 90 seconds left when the opponent kicks a 50-yard field goal. Instead of an onside kick, suddenly it's fourth-and-15 from the opponent's 35 and the Buc defense needs a stop.
Incompletion. Game over, right?
Not so fast, there's a flag on the field.
Yikes.
Ira Kaufman began covering the NFL as a New York Giants beat writer in 1979. He arrived on the Buccaneers beat in 1985, and the corporate leash finally was removed from his neck when he joined JoeBucsFan.com in July 2016. The award-winning Ira Kaufman Podcast fires twice per week, and Ira's columns appear thrice weekly, except when Ira is on special assignment. Tampa Bay's only Hall of Fame voter also is a popular guest on various national radio and on local TV. He's also co-host of TAMPA TWO at The Identity Tampa Bay, which returns to its regular format in March.