Jamel Dean & The Bucs
March 24th, 2019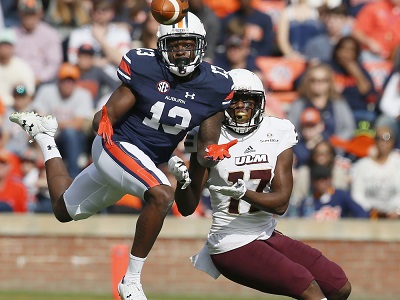 General manager Jason Licht has proven to be one of the most fearless GMs in football since taking over in 2014.
Some would argue that hasn't served him well, though he is employed and a top-flight head coach like Bucco Bruce Arians has a ton of faith in him.
Licht has been his own man in the NFL Draft. In 2014, he was part of the decision to pass on a quarterback when the Bucs desperately needed one. And he picked Austin Seferian-Jackwagon in Round 2 when the Bucs had no need for a tight end.
In 2015, Licht belted his famous grand slam in the first four rounds, including trading up to the second round for a Division III left tackle, guard/center Ali Marpet.
In 2016, Licht was going bold again, trading down in the first round to get Vernon Hargreaves because his intelligence told him the Giants would grab cornerback Eli Apple and Licht could get his man and an extra pick. Licht was right. (Though maybe he should have drafted Apple, now a starter for the Saints?) Then the GM grabbed a defensive end with a history of drug problems, Noah Spence, and traded up for kicker Roberto Aguayo in Round 2.
A year later, Licht drafted O.J. Howard when he didn't need a tight end, and passed on special running backs in favor or Justin Evans. But then Licht worked magic drafting Chris Godwin in Round 3, before trading up to score Kendell Beckwith with the last pick of that round. What a shame Beckwith's career was derailed by a car accident.
Last year, Licht stayed true to form as his own man in the draft, making a bold trade down and banking heavily on his three second-round picks.
And here we are.
Predicting Licht in the draft is difficult, which brings Joe to Auburn cornerback Jamel Dean.
If you're keeping score at home, the Bucs lost their best cornerback from 2018, Brent Grimes, plus a guy they were counting on at the position, M.J. Stewart. He's now a safety, per Licht. Hargreaves is coming off surgery, and Carlton Davis had a rookie year in which he showed promise but little more.
Don't the Bucs have to upgrade at cornerback?
Licht said weeks ago that the NFL has morphed into a game that needs a different kind of cornerback because receivers don't run routes like they used to.
"So the corner that had all the great change of direction and all that stuff, you know, that's still a valuable asset. But if you're long and you can run a little and you're instinctive and you can tackle, you know, you're going to be able to cover these guys now," Licht said. "So that's just the way the game has kind of morphed."
Add that to Licht saying multiple times that this draft features an huge total of long and impressive cornerbacks, and it sure seems like the Bucs are going to draft one.
Dean multiple major knee surgeries in has past, but has been healthy the past two seasons. He became a household name for draft nerds after clocking a 4.3-second, 40-yard dash time at the NFL Scouting Combine last month. At 6-1, 206-pounds, he's one of those long, athletic corners Licht has referenced.
Dean told 24/7 sports that he consulted with Carlton Davis when deciding to come out after his junior season at Auburn. The former teammates are the exact same size (per their combine measurements) but Dean is faster and more explosive. It's obvious Licht saw plenty of Dean when scouting Davis in 2017, so he has to be on the Bucs' radar.
The X-factor on Dean is the injury concerns, if there are any. Will he fall? Will that 40 time make him a late-first-round pick? Would Licht dare draft another cornerback after investing so much draft capital at the position recently?