DeSean Jackson Traded To The Eagles
March 11th, 2019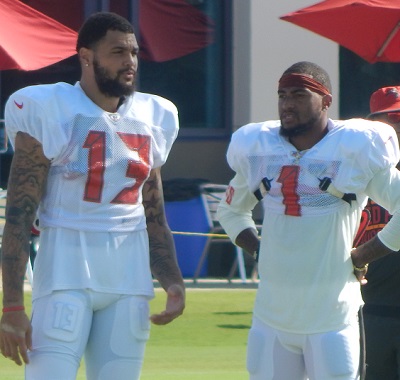 UPDATED 8:59 p.m. – DeSean Jackson got his October wish.
It only took him behaving like a complete ass to get it done.
General manager Jason Licht found a trade taker for Jackson in Eagles general manager Howie Roseman, who will embrace Jackson and wipe $10 million off the Bucs' salary cap books in 2019. NFL Network reported the news moments ago.
This is great news. The Bucs' locker room is now free from a historic cancer (yes, Joe knows some wild truths that were told to Joe in confidence this year) and at least the Bucs will get a something in return. BSPN is reporting the Eagles sent a sixth-round pick in 2019 to the Bucs and will get a seventh-rounder from Tampa Bay next year.
America's Quarterback, Jameis Winston, now has one less issue dragging him down. And now the Bucs can find a quality punt returner who actually wants to help the team.
The infectious free agency class of 2017 won't dragging down the franchise any longer.