Bruce Arians: "If You're Up There Too Much, You're Either Too Dumb To Play Here Or You Don't Give A Sh*t."
January 10th, 2019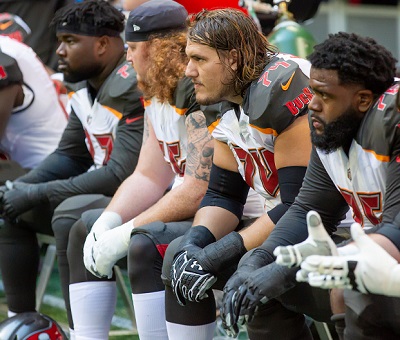 Joe had one very specific question ready for Bucco Bruce Arians when the new Tampa Bay head coach sat down with Joe and other media away from the TV and team cameras today.
And Joe got one helluva an answer. 
Here's the exchange:
JoeBucsFan.com: Coach, do you have a general way that you handle, if you're watching film after a game, and you see a guy who took maybe a couple of plays off or didn't play to the whistle, is there a way you handle that with everybody?

Bruce Arians: Yeah, I'll show it up  on film and ask him what he's doing in front of the team. I don't have a problem with that. If you can't play hard, you can't play here. That's not acceptable. We'll have an accountability sheet, I call it. Every mental error, every penalty in practice, that's how we start every day, with the accountability sheet. Now if you're up there too much, you're either too dumb to play here or you don't give a sh*t. Alright, so you can't be a Buc.
What sweet music to the ears of Bucs fans. But the best part is that Arians is not BSing.
This is how it will be — and should be.