"We Will Attack"
January 10th, 2019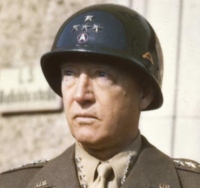 UPDATED 5:40: A lot of Bucs fans are wondering what type of defense new Bucs coach Bucco Bruce Arians will instruct his defensive coordinator, Todd Bowles, to use when the new coaching staff takes the practice fields at One Buc Palace.
In so many words, Arians said it's whatever defense works for the players he has to work with.
"We will do what our players do best," Arians said.
He did not elaborate.
However, Arians sang music to Bucs fans' ears when he said of the new Bucs' defense, "We will attack!"
With the Cardinals, Arians' teams were among the NFL leaders in blitzing.
Arians did say Lavonte David would be an ideal inside linebacker, hinting he's confident David can fit into a 3-4 scheme, the one preferred by Bowles.