Panthers 42, Buccaneers 28
November 4th, 2018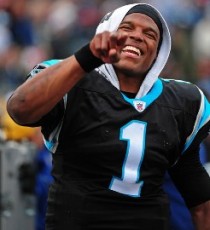 Paper or plastic?
Those are the options this week for Bucs fans.
What an embarrassment.
When you allow 35 points before halftime like the Bucs did today, you aren't trying your best. And if you are, well, then there's a serious problem with coaching and the front office.
Dirk Koetter has been yearning for his team to play a complete game, an all-phases effort. Well, it's not happening over and over and over again.
Your Bucs now have lost five of their last six games. Things aren't getting better. And Tampa Bay still is paying rent in Buccaneers Cove, aka last place in the NFC South.
It is that bad. It really is. And it's sad.
Ryan Fitzpatrick was in for Jameis Winston today and the desired spark didn't come. And the desperate fake punt didn't do anything either.
Damn, Joe is so frustrated. Where was the urgency late in the fourth quarter on offense? Where was the healthy starting defensive line making a major impact? Why is the Bucs' tackling so brutal — too often?
What will it take to stop the bleeding?