"It's Going To Be All Man And Double Odell In The Red Zone"
November 23rd, 2018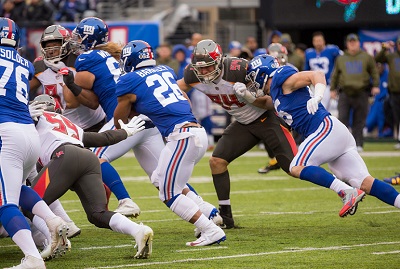 It's well documented that the Tampa Bay Buccaneers' red zone defense is the worst in the NFL and downright shockingly bad.
Today, Joe presents a rare look into how opponents see it.
Joe really hesitated to watch this Mic'd up video below of Giants head coach Pat Shurmur against the Buccaneers last Sunday. Joe was almost afraid to hear about damning gems might be revealed via the Giants' sideline chatter and the various fresh camera looks of the game.
Like a good student of Bucs knowledge, Joe forged ahead and watched.
And there was Eli Manning casually talking about the Bucs' red zone defense and it's predictability, "It's going to be all man and Odell in the red zone." Shurmur replies and agrees with Manning and says that's why the Giants are just going to relax and run the ball there.
"It's amazing how simple this stinking game can be," Shurmur said to Manning in a later clip.