Not Good Enough
October 14th, 2018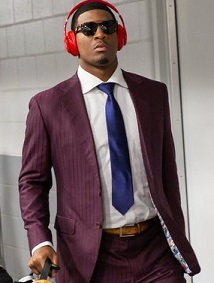 The bar is very high for America's Quarterback, Jameis Winston, as it should be for any healthy, veteran No. 1 overall pick saddled with the worst defense in the NFL and a lethal arsenal of targets.
Today, Jameis made two mistakes. Matt Ryan made none. That'll get you beat nearly every time — especially when your defense is approaching NFL history for allowing the most points and the highest QB completion percentage.
And yeah, Jameis' chemistry with DeSean Jackson wasn't there when it was needed most. However, Jameis largely was composed in his first start of the season. He didn't get rattled by a late hit. He threw so many balls right on the money.
Of course, the numbers were there and please don't tell Joe there were "garbage time" yards in this game. Jameis was 30-for-41 for 395 yards with four touchdowns plus those two very costly interceptions. He ran well, too, and looked very poised overall.
As Joe has written a hundred times since Josh McCown was made the Bucs starter to start the 2014 season. It's a huge uphill climb if you have the fourth-best QB in this division and a poor defense. That's just the cold reality of the situation.
All Jameis can do is be Jameis. What he did today would be good enough to win on most teams with a defense. He was good, just not good enough.