Dirk Koetter: It's Fitzpatrick At Carolina
October 29th, 2018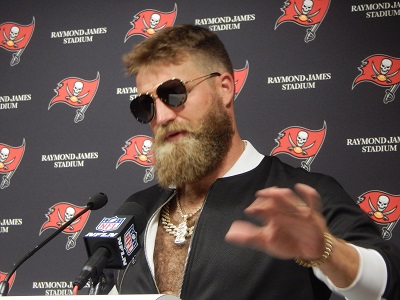 It's Fitz!
Ryan Fitzpatrick will be the starter Sunday in Charlotte against the 5-2 Carolina Panthers. Dirk Koetter made it official this afternoon at One Buc Palace.
Koetter made it clear this is a one week decision and he'll go from there.
Man, how far America's Quarterback, Jameis Winston, has fallen. Dumped with the season on the line for a journeyman QB who already was benched this season.
Koetter added he doesn't like switching quarterbacks. We're going to find out if that's true.
Musical chairs at the position is a sure fire way to land in last place.
On Jameis, Koetter said, "He will continue to work on his craft. That's all he can do." And then Koetter said it's rare that quarterbacks change is permanent.
Welcome to the circus, Bucs fans.