Keep Calm
September 30th, 2018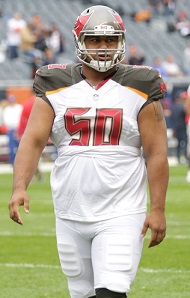 Yes, Joe gets this afternoon's post-blowout outrage, and it's reasonable to direct it at Mike Smith and join Joe in calling for him to be defrocked like Jim Bates was.
However, there's no reason to throw in the towel on your 2-2 Bucs.
Joe was begging and pleading and praying a month ago for the Bucs to find their way to a 2-2 record at the bye week.
In Joe's Labor Day mind, that 2-2 mark represented a solid accomplishment against a brutal schedule with a backup quarterback — for a team that hadn't yet proven it was mentally tough.
And here we are at 2-2.
Yeah, it's a weird 2-2 and the Bucs certainly have lost a load of momentum. But America's Quarterback, Jameis Winston, has returned. The bye is here to fix things, and there's no reason to expect the Bucs to roll over. There is enough talent in the house to win games.
If Dirk Koetter does the wise thing and fires Mike Smith, then Joe thinks that could represent a boost, along with Vita Vea shedding rust and maybe Ronald Jones adding a spark.
For the fans who yearn to be negative, Joe advises you to take a breath and wait a few weeks. See what the Bucs do at the Falcons and at home for the Browns. If they drop those two, well, then Joe will join them in wanting to burn down the house.