Misguided Buccaneers Marketing
July 23rd, 2018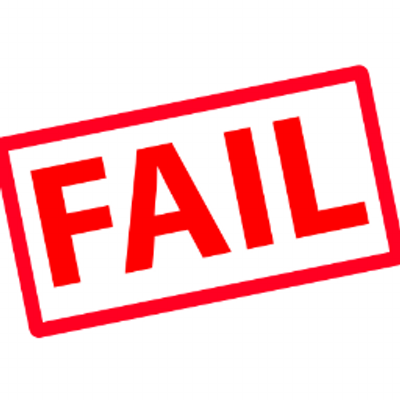 Joe is sick and tired of the Buccaneers' organizational failures when it comes to "branding" and connecting with fans.
And the latest public words from the teams' marketing chief executive have Joe highly agitated.
(First, a memo to Team Glazer and everyone in charge at One Buc Palace. Your new "Wreak Havoc" marketing slogan is awful and there's still time to kill it. Guys, if your average Tampa Bay 10 or 12 year old doesn't know what your slogan means, then you've completely picked the wrong one. Simple as that, though there are other reasons it was a poor choice. And if your branding gurus don't get that, you hired the wrong people.)
Greg Auman of the Tampa Bay Times caught up with Bucs' marketing chief Atul Khosla  — a year on the job already — at a recent team event in Sarasota and some of his comments got under Joe's skin.
His task is working with the team's brand, but he said that is ultimately a personal relationship.

"Our premise is at the end of the day … people love people before they love brands," Khosla said. "If you want to be loved, behave like a person. We have a personality and that's something fundamental to what we believe in … how to go about building the next generation of fans."
Ok, Khosla, so you're "building the next generation" of fans with a slogan they don't comprehend? Really? (See rant above)
As for the team personality Khosla speaks of, how exactly does significantly cutting public access to training camp and eliminating covered bleachers outdoors at camp in the brutal Florida sun fit that personality?
Also, Khosla referenced an organizational philosophy to "behave like a person" in order to connect deeply with fans.
That really got in Joe's craw.
If the Bucs want to "behave like a person," then why did team leaders — head coach, executives, ownership, etc. — go into complete hiding after fans were hit with the worst possible news a few weeks ago: Jameis Winston earning a three-game suspension and a sex offender label from the NFL?
Is that how a good person responds — and good teams — when his supporters are hurting from a devastating report?
(Joe remembers when Brett Favre announced he had to enter a rehab program in 1995. He was surrounded by Packers coaches and executives as well as his wife. When Ben Roethlisberger was suspended for his run-in with a woman in a bathroom, Mike Tomlin and Steelers' suits supported him. It sure seems like the Bucs left Jameis to twist in the wind by himself.)
Joe loves the Buccaneers and wants greatness for all aspects of the team. So enough already with the hollow corporate talking points. It's time to call out the atrocious marketing for what it is and has been.
The Bucs have kicked ass when it comes to customer satisfaction, winning the NFL's No. 1 ranking in 2012, 2013, 2015 and 2016. The annual honor is doled out by the league based on a comprehensive study of the year-round fan experience for season ticket holders of each team.
The folks at One Buc Palace are doing a dynamic and impressive job servicing their current customers.
Now it's time to bring those same high standards to pulling in new fans and unifying and rallying the fan base. Whatever they're doing now in those areas is substandard at best.