Run Game Tough
April 28th, 2018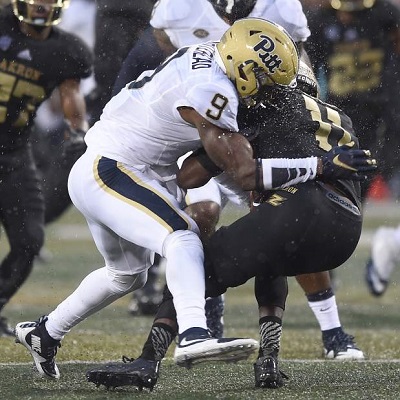 Man, the Bucs seem hellbent on stopping the run.
Reading the draft profile of new Bucs safety Jordan Whitehead, it seems his greatest strength is his run-stuffing availability.
Whitehead has ties to the Bucs. His cousin is future Hall of Fame corner Darrelle Revis who couldn't play for inept Lovie Smith. Whitehead, in a conference call this afternoon with the Bucs pen and mic club, said that he was at Revis' draft party back in the day and that Revis' mother is at his draft party.
Whitehead said he can play either safety position and in a pinch, can play nickel corner.
It sure seems like the Bucs, if runners are going to gain any sort of yardage on the ground, will make them pay for that real estate.