Bucs Grab Jordan Whitehead In Round 4
April 28th, 2018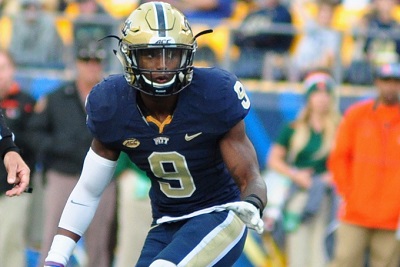 UPDATED 1:14 p.m. – Here comes another defensive back, this time out of the University of Pittsburgh, the Bucs' third in this draft.
Jordan Whitehead is a converted receiver and running back and is viewed as a hybrid talent at safety or perhaps at nickel.
Will the Bucs know how to use or develop a guy like this? Look for Whitehead to compete for various special teams roles.
Last season, Whitehead, who was suspended for the first three games of Pitt's season, ranked third on the Panthers with 60 tackles, and he had 142 yards and a touchdown on 22 carries. He also was held out of a game by coaches in 2016.