The Sole Survivor
March 23rd, 2018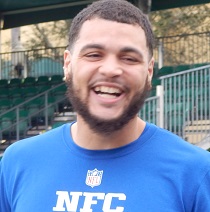 The "building through the draft" company line used across the NFL sounds really sweet, warm and comfortable.
But it is misleading.
Look at the Bucs, specifically the 2014 NFL Draft. New general manager Jason Licht, alongside football czar head coach Lovie Smith, selected six players: Mike Evans, Austin Seferian-Jenkins, Charles Sims, Kevin Pamphile, Kadeem Edwards and Robert Herron.
Evans is the sole survivor in Tampa.
The 2013 NFL draft? Only one Tampa Bay selection remains with the team. He's Will Gholston, who appears to a have lost a lot of playing time after the Bucs just signed two free agent defensive ends to monster contracts.
Two Bucs remain from the 2012 draft. And throw in five Bucs in the house from 2015, and a combined 10 from 2016 and 2017.
That all adds up to 19 players on the roster from the last six drafts, and they're all not guaranteed jobs for 2018.
If the Bucs hit a real home run in this year's draft, they have a shot at half the eventual 53-man roster being comprised of drafted players. That hasn't happened around here in a while, so kudos to Jason Licht if it does — as long as it translates to more wins than losses.