Free Agency Is Here!
March 14th, 2018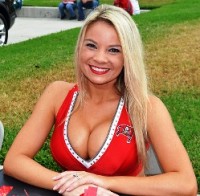 The dinner bell has rung!
So as the new league year kicks off, as Joe is typing this, the Bucs have a combined 23 sacks on the roster (including Clinton McDonald if he stays) and Ryan Smith is still your starting corner.
Yes, Joe understands projected new defensive tackle Beau Allen is a run-stuffer and that is both good and bad. Joe is confident he will do fine with the Bucs but that just means opponents, as we stand at 4 p.m. Wednesday, will throw more.
With no pass rush whatsoever. Still.
With Smith trying to cover No. 1 wide receivers. Still.
What could possibly happen?
Bang it here for all your thoughts, rumors, comments and digital rock throwing.