Welcome Back Charles Sims
January 21st, 2018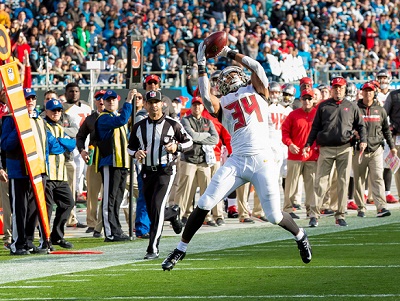 It was a head-scratcher watching no Buccaneers official ever really express belief that Charles Sims would return to his stud 2015 form last season — yet everybody seemed to think an older Doug Martin, following a drug suspension and a dreadful 2016, would do just that.
Fascinating!
Anyway, Sims is highly respected at One Buc Palace and Joe fully expects him to be re-signed before he hits unrestricted free agency in seven weeks.
Sims, 27, never did recapture that 2015 form (529 yards rushing, 51 catches, four touchdowns), but he stayed healthy all last season and remains a decent reserve running back with excellent hands. Sims also pass blocks and gets the job done on special teams. And somehow, he managed to cut back his dance moves with the football and average 4.5 yards per carry last season in limited action.
More important (for Sims), he knows Dirk Koetter's offense and clearly is a Koetter kind of guy.
Joe can't imagine Koetter wants a bunch of new bodies in his backfield, outside of replacing Martin (hopefully).