Gameday Tampa Bay!
December 3rd, 2017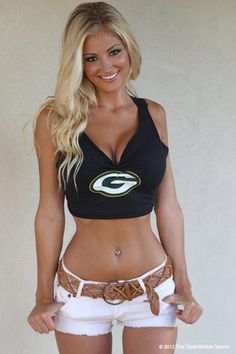 Game 12
Bucs (4-7) at Packers (5-6)
Kickoff: 1 p.m.

TV: WTVT-TV Channel 13; DirecTV Ch. 713
Radio: Buccaneers Radio Network (WXTB-FM 97.9 in Tampa-St. Petersburg region); SiriusXM Channel 121.
Weather: Wow, per AccuWeather.com, the Bucs will luck out big time with the weather. Generally, when you think of Green Bay in December, you think of heavy snow if not walk-in-freezer-like temperatures on the famed frozen tundra of the Northlands. Not this Sunday. It is expected to be, by Wisconsin standards, positively Florida-like. Look for a partly sunny day with the temperature reaching 50! Tailgating will be chilly at 35 degrees at 9 a.m. It should warm up to 46 by kickoff and by the end of the game be at 48. As the good people of the land of the cheese would say, "Yah, hey 'der.'"
Odds: Per FootballLocks.com, Packers -2.
Outlook: Joe, to the angst of a lot of Bucs fans, must call it straight, which doesn't exactly make the pompon crowd giddy with delight. Joe is a history guy and a show-me kind of guy. You know, the burning bush type? So far this season the Bucs' defense on the road has been positively horrific. The Bucs allow an average of 315 yards in the air in road games. That is the worst in the NFL. No other team is gagging up an average of 300 yards a game passing. And this is a defense that has starters like Gerald McCoy, perhaps having his best year, Lavonte David, perhaps having his best year, Brent Grimes, an ageless wonder, and two solid if not strong linebackers Kwon Alexander and Kendall Beckwith. Just about every NFL team would kill to have those five as starters, yet the Bucs defense vomits all over itself each and every road game. So after watching Packers backup quarterback Brett Hundley throw for three touchdowns against the mighty Steelers last week at Pittsburgh, there is nothing to suggest he won't have a fine game today. Especially since the Bucs demonstrated that backup quarterbacks are as lethal as All-Pros. Miserable Matt Moore damned near threw for 300 yards against the Bucs — in one half for God sake! The only thing, and Joe means the only thing, he can think of that may save the Bucs defense is that thus far, all road games this season have either been played in a dome, on turf, or in a tropical climate. Lambeau Field is neither a dome nor has a turf field nor is located in a tropical climate. Yes, it's great to have America's Quarterback, Pro Bowler Jameis Winston, back. But just like in Buffalo, Jameis is going to have to outscore his own defense for the Bucs to win. Yeah, the Packers have a soft secondary. This just in: A picture of the Bucs' pass defense, on the road this season, can be found on labels of a fabric softener at Publix. Why, Julio Jones ran up and down the field on the Bucs last week so bad, scores of fans at the Mercedes Benz Stadium in Atlanta had to be treated for whiplash.
Trinkets: Tampa Bay leads the NFL in forced fumbles (28) and is second in the NFL in takeaways (49) to Baltimore (54). … The Bucs are the worst team in the NFL in both passing yards allowed on the road, and third down conversion defense (49 percent) overall. … Additionally, the Bucs have the worst defense for yards allowed per game and of course, who could forget a league-low sack total (15)? Merry Christmas! … WR Mike Evans needs 10 catches to surpass Keyshawn Johnson for fifth-most in franchise history. Evans currently has 389 catches. … WR DeSean Jackson caught eight balls last week, the most he has had in one game since 2014. … K Patrick Murray and his field goal percentage (85.7) is second only to Bears K Connor Barth (84.2). … Since Dirk Koetter took over the Bucs, the team has had at least 5,500 yards of offense each season, the longest streak in franchise history. The Bucs need 1,699 yards in the next five games to extend that streak to three seasons. … LB Lavonte David needs one more fumble recovery to move into No. 2 in franchise history to tie with John Cannon (11). Ronde Barber has the franchise record for fumble recoveries at 21. … TE O.J. Howard has three touchdowns in his last four road games. He is second for rookie tight ends in receiving yards (331) and touchdowns (4). … LB Kendell Beckwith ranks third among NFL rookies with 54 tackles. … The Packers have won 14 of their last 15 home games against the Bucs. … Green Bay has at least one takeaway in 10 of 11 games this season. … In six of the last eight games, Green Bay has won the turnover battle. … The Packers have won 10 of their last 12 December home games. … Nine times in 11-year tenure of Green Bay coach Mike McCarthy, the Packers have won at least three December home games. … The Packers wide receivers are, and have been dangerous. WR Davante Adams has 18 receptions for 298 yards (99.3 per game) and two touchdowns in his past three. … WR Jordy Nelson has 11 touchdowns in his last 10 games at Lambeau Field. In his past two games against the Bucs, Nelson has torched Tampa Bay with 15 receptions for 236 yards (118 per game) and three touchdowns. Since 2016, Nelson is tied for first in the NFL touchdown catches and Adams is third with 19. … LB Blake Martinez tied a career mark for tackles in a game (15) last week against Pittsburgh. He leads Green Bay and is fourth overall in the NFL with 98 tackles. … LB Nick Perry has 5.5 sacks, a forced fumble and a fumble recovery in his last seven games. All but a half-sack have come in Lambeau Field in the past six Packers' home games. … DT Mike Daniels has two sacks in the past three games. CB Damarious Randall is third in the NFL in picks (four).