Buccaneers-Panthers, Open Thread
October 29th, 2017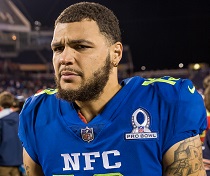 Comment throughout today's Buccaneers-Panthers game with intense, wild and reasoned fans. Great fun! There is sure to be more than 1,000 comments by game's end.
Direct the personal attacks to Carolina players and coaches, not each other (Joe's filters are tuned up for the haters.)
Enjoy and prepare for Joe's award-winning postgame coverage, including Ira Kaufman's 10 Takeaways.
Go Bucs!