Gruden Loves Grimes; Gruden Shoves Grimes
August 7th, 2017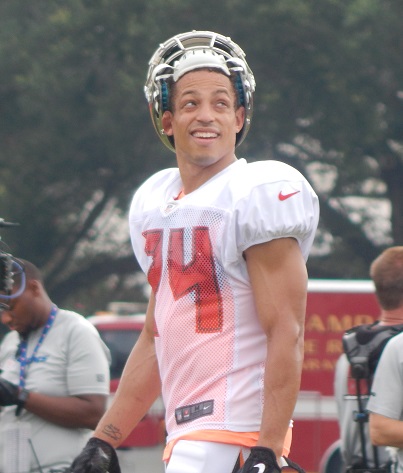 Ease up there, Chucky.
Hard Knocks cameras caught Jon Gruden getting handsy on the Buccaneers' sidelines.
Yes, Chucky was a busy man watching Bucs practice Wednesday, and he was a magnet for the Hard Knocks cameras. Rightfully so.
In the teaser cut below released by HBO, Chucky is seen chewing the ear off Jason Licht, and later Mike Smith, about how much he loves the play of Brent Grimes.
And then Chucky finds Grimes and hugs him and shoves what looked to be a little too hard. You know, like harder than acceptable. Grimes appeared mildly surprised and took a step back.
Fun stuff. Hard Knocks, featuring the Bucs, debuts Tuesday night at 10 p.m.
When you get a visit from a Super Bowl-winning head coach… pic.twitter.com/UxlcAUpTUg

— NFL (@NFL) August 6, 2017