Gameday Tampa Bay
August 31st, 2017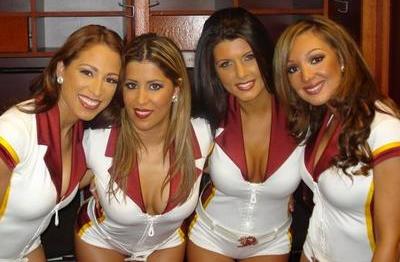 Preseason Game 4
Redskins at Bucs
Kickoff: 7:30 p.m.
TV: WFLA-TV, Channel 8. The game will be rebroadcast on NFL Network Saturday at 5 a.m.
Radio: Buccaneers Radio Network (WXTB-FM 97.9 in the Tampa-St.Petersburg region); SiriusXM Channel 138.
Weather: Fair chance of rain tonight, per AccuWeather.com. Though kickoff should be dry, perhaps by the second quarter thunderstorms will arrive. Look for the rains to clear quickly and it should be cloudy the rest of the evening. A high at kickoff of 89 is expected, which should drop to 82 by game's end.
Odds: Per FootballLocks.com, Bucs -2.5.
Outlook: The best thing about tonight's contest? That in a few hours preseason is over and we begin full countdown mode to the beginning of the regular season. No starters are expected to play tonight, thankfully! This will be weird for some players. For example, O.J. Howard told Joe he is not expecting to play and he said the last time he was a healthy scratch in a football game was high school when he had a minor knee injury. Though he said doctors had cleared him, his coaches wanted to play it safe. Cam Brate told Joe the last time he was a healthy scratch was his freshman year at Harvard. This is a game virtually all about who will make the team as backups. So pay attention to who starts the game on special teams. That should give fans an idea who has a leg up on a roster spot. Can Riley "Fabio" Bullough blow up enough to make the squad? What receiver is going to kill on special teams enough to be the fifth wide receiver? Same with Jeremy McNichols. Could a defensive end — any defensive end! — do enough to make the opposing quarterback sweat? All of these questions should be answered in the next few hours. Again, the best thing about this game is that it means the end of preseason is but minutes away.
And click the following link for five more detailed things to watch in tonight's action.