Another Too-Early Prediction
May 15th, 2017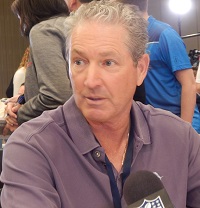 Guessing the NFL outcomes of teams in May is always dicey. Who knows who will get injured in those useless debacles preseason games?
That hasn't stopped Jonathan Jones of SI.com from giving his best effort to predict season records.
And while Westgate in Las Vegas has the Bucs win total at eight, Jones is banking on the over. He has the Bucs winning 10 games.
This team feels like the 2013 Panthers, with a third-year quarterback about to come into his own and a young, hungry defense. The Bucs were mathematically in playoff contention heading into the last Sunday of last season, and now they have the best receiving tandem in the division in DeSean Jackson and Mike Evans. If Jameis Winston can stay calm and not turn the ball over (he has thrown 33 picks in his first two years), this Bucs team can win the division for the first time since 2007.
Jones added an interesting item to all of this. He believes the Thursday night game when the Bucs host the Belicheats to be the most anticipated Tampa home game in years. That may not be an outlandish claim, provided the Bucs are winning games when the Belicheats arrive.
All this excitement in the air is awfully cool in mid-May, but this team hasn't been in the playoffs in a decade. Baby steps. Let's see the Bucs have a winning record in mid-October before planning playoff parties and tailgates.