Gearing Up For Calais Campbell Sweepstakes
March 2nd, 2017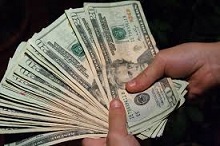 Beasting in free agency worked wonders for the Raiders and Giants last season, and it appears the Bucs will get to make a decision on the greatest beast of the 2017 class.
The 6-8, 300-pound defensive end/tackle of the Cardinals, Calais Campbell, may not be affordable for Arizona. It seems questionable they'll lock him up before the free agency dinner bell rings in seven days.
Chatter from Cardinals head coach Bruce Arians and other team officials at the NFL Scouting Combine yesterday painted a bleak picture of Campbell's return. You can read quotes at BSPN.com.
Campbell, 30, is a pillar of a teammate and true NFL stud coming off an eight-sack season. He's versatile, too, and doesn't miss games. He's the kind of player who instantly makes those around him better, a championship-caliber piece in a quarterback-rich division.
The Bucs can't buy every free agent, even though it's fun to think about. But Campbell has got to be high on the Christmas list.
Team Glazer invested big bucks to keep defensive coordinator Mike Smith in town for two more seasons. Jason Licht said repeatedly yesterday that the Bucs need to get after quarterbacks to take the next step quickly.
Despite the giant price tag Campbell will command ($13 million per year?), he seems like one of the safest bets on the free agency board.
Joe's got some fingers crossed.