Gameday Tampa Bay!
December 18th, 2016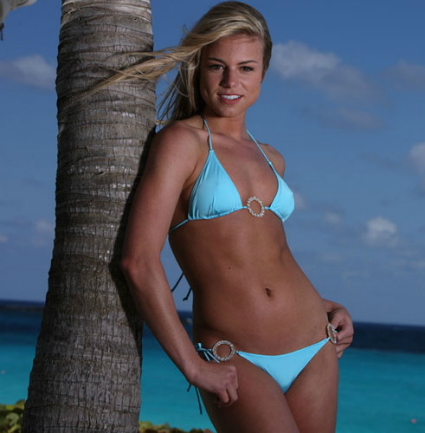 Game 14
Bucs (8-5) at Cowboys (11-2)
Kickoff: 8:30 p.m.
TV: NBC (locally, WFLA-TV Channel 8).
Radio: Buccaneers Radio Network (WDAE-AM 620 and WFUS-FM 103.5 in Tampa-St.Petersburg region); SiriusXM Channel 119, Westwood One national feed Channel 88.
Weather: Did you happen to know it is cold everywhere but Florida? Even though the game will be played under the roof of Jerry's World, a true NFL palace (Joe was there as a fan a couple of years ago and think of the Ice Palace in Tampa, only big enough for football. Joe was even drinking Crown and Coke Zero — in the fourth quarter! Thank you, Jerry!!! None 0f this neo-prohibitionist, no-alcohol-sales in the fourth quarter nonsense in Jerry's World, no sir!) For tailgaters, Joe has one word: Bundle up. It will be in the mid-30s in the late north Texas afternoon, per AccuWeather.com, and it will only get colder. By the time the game ends, it is supposed to be 30.
Odds: Per FootballLocks.com, Cowboys -7.
Outlook A statement game. If the Bucs really are on a roll, if they are for real, Joe means really for real, this is the game to plant a Bucs flag right in the middle of that damned blue star at midfield at Jerry's World. On national TV. In primetime. On NBC. With alluring Carrie Underwood singing your praises. With Al Michaels talking Super Bowl odds. With PFF chieftain Cris Collinsworth eating his words. This is sort of like the San Francisco game in 1997 when Warren Sapp went wild and the Bucs served noticed they are no longer the Yucs and they are not to be effed with. That's what this Dallas games seems to Joe. Sure, the Cowboys are 11-2 but damned, they have looked vulnerable of late. Look, if the Bucs can lock up Russell Wilson and Drew Brees, a rookie shouldn't be that impossible to contain. To Joe, the Cowboys are scary due to two factors: One is they can run the ball and the Bucs have shown they are somewhat soft on the run up the middle. Melvin Gordon gashed the Bucs early but the defense settled down in the second half at San Diego. However, it helped the Bucs were able to score points that game. They have not been able to generate much offense the past two home games. Joe is confident it is because teams are not concerned in any way with any receiver not named "Mike Evans," and with Doug Martin struggling more than at any point in his career, defenses have realized they have the Bucs offense lassoed if they take out Evans. Unless Dirk Koetter is able to figure out a way to unleash the offense, Joe has a hunch the Cowboys are just going to gut the Bucs with the run up the middle time and again. These, in Joe's eyes, are the two keys to the game: stopping the Dallas run game and on offense, the Bucs scoring points. If the Bucs cannot put up 24 points, it may be a long night. Again. And as a result, you likely won't see the Bucs on NBC in primetime in a long, long time.
Trinkets: The Cowboys are dominant in the run game, second as a team in the NFL averaging 152 yards a game. … Bad news for everyone's favorite Muscle Hamster, Bucs RB Doug Martin: Dallas is second in the NFL in rushing yards allowed at 83.1 yards a game. … The Cowboys have one of the NFL's worst pass defenses allowing 267.8 yards a game, No. 28 overall. … Despite giving up so many passing yards, Dallas is fifth in points allowed (18.3 a game). … The Bucs are seventh in the NFL in turnover margin (+6). … Tampa Bay has 30 sacks already this season, good enough for No. 12 in the NFL. … Similarly, the Bucs are 12th in the NFL in sacks allowed (26). … Tampa Bay is No. 21 in rush defense getting gouged for 110.7 yards a game. … The Bucs are 1-10 in Dallas including two playoff losses. … Dallas WR Dez Bryant is currently tied with Michael Irvin for second-most touchdown catches (65) in Cowboys history. … RB Ezekiel Elliott is currently tied with Tony Dorsett and Herschel Walker for most rushing touchdowns by a Cowboys rookie (12). … LB Sean Lee needs one tackle to establish a career high. He currently has 156 tackles. … TE Jason Witten needs 111 yards receiving to break Irvin's record for most receiving yards in Cowboys history. He currently has 11,794 yards. … Bucs QB Jameis Winston needs 791 yards passing in the next three games to set an NFL record for most yards by a quarterback in his first two seasons. He currently has 7,406 yards passing. … CB Brent Grimes tied for third in the NFL in passes defended at 20.   … TE Cam Brate is tied with Hunter Henry, Kyle Rudolph and Delanie Walker with most touchdowns by a tight end this season (six). … WR Mike Evans has 10 touchdown catches, third in the NFL behind Jordy Nelson (12) and Antonio Brown (11).