Believe It!
December 11th, 2016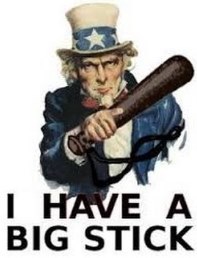 It's time to believe.
It is one thing for the Bucs, in the words of the great Warren Sapp, to "choke out" bratty Jay Cutler, a dangerous quarterback but with the mentality of a tired cocker spaniel.
It's one thing for the Bucs to choke out Russell Wilson. A gifted quarterback who doesn't yet have the long resumé of some of the best whoever played. Good, excellent, yes. Great? Get back to Joe in six or seven years.
It's one thing to choke out Philip Rivers, a talented, dangerous quarterback, though he may be a tad overrated.
Then comes Drew Brees. The future Hall of Famer is one of the greatest quarterbacks to ever take a snap. He's a first ballot kind of guy. There are few better than Brees, no matter what era of the NFL.
For the Bucs to choke out all four of those quarterbacks in succession is some sick, sick, sick defense.
Both you and Joe were sweating, face it. It was the two-minute warning. Brees had the ball and only needed a touchdown to win. He's done this countless times before. On the same field in fact. Brees has scored so many times in the final minutes, it's like Wilt Chamberlain walking into a packed Los Angeles disco.
Yet the Bucs choked the great Drew Brees out. No touchdown passes. The Bucs have never done that to Brees before.
Joe thought sure the Bucs were going to lose. The offense was stuck in the mud. Sooner or later, you give Brees enough time – BOOM!
Only thing was, the boom was lowered by the Bucs defense.
It's time to start believing folks. You don't choke out the likes of Cutler, Wilson, Rivers and Brees in unless you've got something working and working quite well.
One game is a fluke. Two games is a trend. Three games is a pattern. Four games is a friggin' statement!
Carry that big mother@#$ing stick!!!