Koetter Sharing First-Year Blues
November 8th, 2016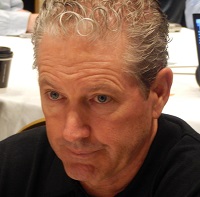 So how exactly is Dirk Koetter faring when compared to his fellow head coaches debuting with a new team?
Mr. Koetter is fifth best out of seven new NFL chieftains in 2016.
Here are the contenders, with their teams and records:
Ben McAdoo, Giants (5-3)
Doug Pederson, Eagles (4-4)
Adam Gase, Dolphins (4-4)
Mike Mularkey, Titans (4-5)
Dirk Koetter, Bucs (3-5)
Chip Kelly, 49ers (1-7)
Hue Jackson, Browns (0-9)
Of course, few NFL head coaches take over great teams like Chucky did in 2002, or like Gary Kubiak did last year. Most of the time they're grabbing the reins of a bad club in need of a makeover.
Koetter, for example, stepped in for a guy with an 8-24 record who was riding a four-game losing streak.
Joe sure hopes Koetter, by January, manages to move a few notches up the ladder when it comes to the head-coaching class of 2016.