Gameday Tampa Bay!
November 27th, 2016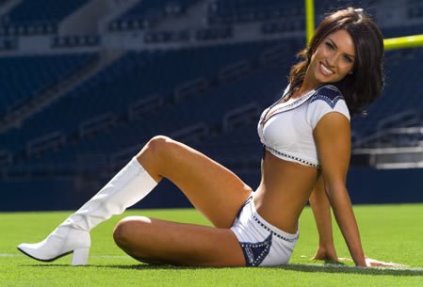 Game 11
Seahawks (7-2-1) at Bucs (5-5)
Kickoff: 4:05 p.m.
TV: WTVT-TV Channel 13; DirecTV Channel 713.
Radio: Buccaneers Radio Network (WDAE-AM 620 and WFUS-FM 103.5 in Tampa-St.Petersburg region); SiriusXM Channel 134.
Weather: This is why we live in Florida. Just a beautiful day. Per AccuWeather.com, tailgaters will enjoy a sunny day in the low-80s. By kickoff, the temperature should be 79 and will remain in the 70s through the end of the game, all under clear skies. For the whiners who always complain it's not cold enough, Joe has a four-letter word for you: "Ohio." There you can wear all the coats and sweaters and boots you want. Let the rest of us enjoy endless summer in Florida, will ya?'
Odds: Per FootballLocks.com, Seahawks -6.
Outlook In many ways, as both Joe and Joe's good friend Justin Pawlowski, "The Commish," have said, today is a playoff game. A loss and a wild card berth is just about out of the question. A division title would still be possible but the Bucs would need quite a bit of help. Simply put, this is an all-hands-on-deck kind of a game. The Bucs must get the ground game going. If Doug Martin is not running well, pull him. The Bucs need production, not reputation. Seattle is vulnerable to the run. If Martin is just dancing, feed Jacquizz Rodgers or Peyton Barber the ball. Last week against a decent defense on the road, Barber impressed Joe a helluva lot more than Martin (though Martin made wonderful blocks). Offensive line needs to have another good game like when it stonewalled the Chiefs last week. As Dirk Koetter noted, the reason why lately America's Quarterback, Pro Bowler Jameis Winston, is distributing the ball so well is he is getting time to go through his progressions, which allows receivers time to get open. Defensively, the Bucs must have their best game of the year. Russell Wilson is deadly. The offensive line of the Seahawks is at times porous, so the Bucs must get pressure on Wilson. The Bucs are playing the big boys today. If the Bucs are worthy of playoff talk, they must demonstrate why this afternoon. Too many times since Chucky was fired the Bucs looked to be on the cusp of something special and then were blown out playing a superior opponent, including this year at Arizona. It's time to finally take a step up in class. It sure would help if the Bucs can force turnovers. The Seahawks have an absurd six turnovers this season. Six! If the Bucs can force a couple, that would tell Joe that Seattle is struggling.
Trinkets: Seattle leads the NFL in fewest points allowed (17.3 points a game) and total sacks (31). … The Seahawks are ninth in the NFL in total defense (335.4 yards a game). … Seattle has one of the better passing attacks at eighth in the league 266.5 yards a game, but one of the worst rushing attacks at 28th in the NFL (85.1 yards a game). … Seattle is fifth in the NFL in turnover margin at +5. …  Seattle is on a 93-game streak of not losing by more than 10 points. … The Seahawks have led the NFL in scoring defense for four straight seasons, a record during the Super Bowl era. … Since 2012, the Seahawks have a regular season record of 31-6 in the months of November, December and January, best in the NFL. … Despite going through skill position players on offense like Joe goes through cold beers in July, the Bucs are 16th in points scored (23.5 points a game). … The Bucs are 16th in the NFL in total offense with 366.0 yards a game. … Both the rush defense and pass defense of the Bucs is among the worst in the NFL. Both the pass defense (267.0 yards a game) and rush defense (114.7 a game) is ranked 25th, respectively. … Since 2011, no one has more interceptions than CB Richard Sherman (30). … Seattle QB Russell Wilson has won 53 starts through 74 games, the quickest to 53 wins in NFL history. … MLB Bobby Wagner leads the NFL with 103 tackles and is the first Seattle player to record five consecutive 100-tackle seasons. … DE Cliff Avril is tied with Lorenzo Alexander and Dee Ford for the NFL lead in sacks (10). … With six games to go in his second season, QB Jameis Winston is tied for eighth in NFL history with most touchdowns thrown in a first two years (42). … WR Mike Evans has 916 receiving yards this season, the most through 10 games in Bucs history. … Though he only has 181 yard rushing, if RB Doug Martin can compile 819 yards through the next six games, he would join Errict Rhett and James Wilder as the only Bucs running backs to have consecutive 1,000-yard rushing seasons. … DT Gerald McCoy has five career multi-sack games and needs just one more to tie David Logan for the fifth-most in franchise history. … Since the start of the 2012 season, OLB Lavonte David has 626 tackles, Only Luke Kuechly has more (693).