Gameday Tampa Bay!
November 3rd, 2016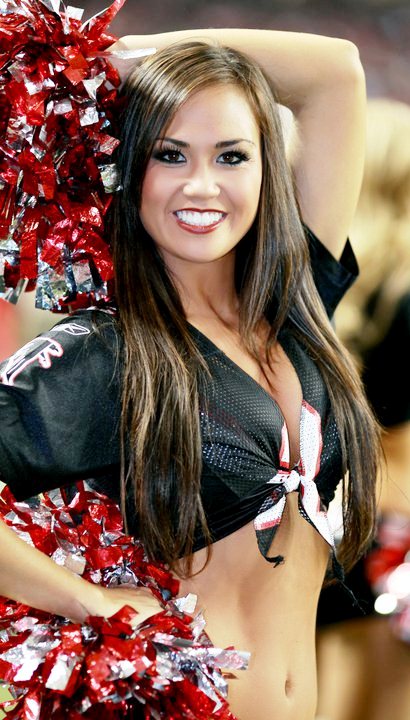 Game 8
Dixie Chicks (5-3) at Bucs (3-4)
Kickoff: 8:25 p.m.
TV: WFLA-TV Channel 8; NFL Network.
Radio: Buccaneers Radio Network (WDAE-AM 620 and WFUS-FM 103.5 in Tampa-St.Petersburg region); SiriusXM Channel 81 (Bucs feed) and 88 (Westwood One national feed).
Weather: Just awesome. Per AccuWeather.com, tailgaters will enjoy temperatures in the low-80s in the late afternoon and early evening. As the kickoff nears,the temperature should be 76. It is expected to gradually decrease to 71 by game's end, all under clear skies.
Odds: Per FootballLocks.com, Dixie Chicks -3.5.
Outlook: Joe has this pit-of-your-stomach feeling, and it's not from shoveling chicken wings at Hooters down his gullet. The way the Bucs offense has (not) played of late, combined with the heinous amount of injuries to critical skill positions, Joe doesn't know how the Bucs pull this off. The defense is not good enough to hold the Dixie Chicks. Only once the past four weeks have the Bucs scored more than 24 points, and that was against the horrid 49ers. The Bucs are down to their fourth-string running back. So for the Bucs to match, say, the output they had Sunday against the Raiders (24 points), the Bucs will have to hold Atlanta to obviously 23 or less. The Bucs beat the Dixie Chicks to open the season 30-24. The Atlanta offense has been humming every since. Only once since Atlanta lost to the Bucs have the Dixie Chicks not scored 24 points. Can this defense of the Bucs hold the Dixie Chicks to 23? Joe isn't willing to lay cash it will. To be fair, last week's debacle could (and damned well should) be an outlier. Derek Carr could have ordered a pizza delivery and eaten his pie by the time the Bucs laid a finger on him, he had so much time on Sunday. This just in: The Raiders have the best pass-blocking line in the NFL. Atlanta's is far worse. Unfortunately, the Bucs offense is a shell of its Week 1 self. No Vincent Jackson. No Doug Martin. No huge s(p)it, tweety Austin Seferian-Jenkins (who caught a bomb from America's Quarterback, Pro Bowler Jameis Winston, for a touchdown in Week 1). No Charles Sims, who had a highlight-reel TD in Week 1. So Joe fears this game must be won the defense. Uh, oh. … Joe just doesn't think Jameis has the weapons to get into a shooting match with Matty Ice. Right now, the Bucs just don't seem to be a good match-up with the Dixie Chicks.
Trinkets: Atlanta leads the NFL in yards (425.3) and points (32.8) a game. … The Dixie Chicks lead the NFL with 6.79 yards per play. … Atlanta is also tied for first in the NFL in plays of 20-yards more (39). … Atlanta has recorded seven sacks on second down, tied for third-best in the NFL. … The Dixie Chicks have only allowed seven drives of over five minutes, the fourth-fewest in the NFL. … The Dixie Chicks haven't allowed a runner to gain 100 yards in the last 13 games. … The Bucs are 23rd in the NFL in passing yards allowed a game (274.7). … The Bucs are 25th in the NFL in points allowed a game (27). … Despite losing their top three running backs, the Bucs are 12th in the NFL in rushing yards (113.4). … Tampa Bay is tied for 18th in sacks (15). … Matty Ice currently has an NFL record 47-game streak of throwing for 200 or more yards. … WR Julio Jones has 32 100-yard receiving games, second-most in Atlanta history. … LB Vic Beasley, Jr. leads Atlanta in sacks (7.5) and forced fumbles (3). … DE Adrian Clayborn leads the Dixie Chicks in quarterback hits (11). … Jameis is now seventh in franchise history for touchdowns thrown (36) and trails No. 6 Steve DeBerg by 25 touchdowns thrown. … Jameis is tied with Josh Freeman (2012) and Brad Johnson (2003) for most touchdowns through the first seven games of a season (14). … WR Mike Evans is tied with Michael Crabtree and Jordy Nelson for most touchdown catches this season (six). … RB Jacquizz Rodgers, who is out tonight, leads the NFL in carries per game (25). … CB Brent Grimes is second in the NFL in passes defended (11). … The Alabama Duo of the Bucs, second-year players Jameis and MLB Kwon Alexander, have dominated the Dixie Chicks in their three meetings. Jameis has never lost to Atlanta and Alexander has totaled 38 tackles and two sacks.