Dixie Chicks At Bucs, Open Thread
November 3rd, 2016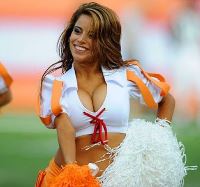 It's Thursday Night Football!
The Bucs Bucs (3-4) pretty much have to win tonight if people want to talk about playoffs with a serious face. The task is difficult: The high-flying, NFC South division-leading Dixie Chicks (5-3) are in town.
Bang it here with comments all game long. And prepare yourself for postgame coverage.
Play nice. Personal fouls at not tolerated.