Crossroads
October 10th, 2016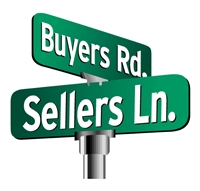 It's hard to believe that the fifth game of the season could be so significant, but it is.
If the Bucs lose tonight, forget playoffs. It's all draft, full-steam ahead. Again. In October.
At 1-4, a wild card is a pipedream. But why is this game a crossroads game? Consider if the Bucs lose tonight, they will be 1-8 in their last nine games. If that isn't a sign of a team hellbent on acquiring the No. 1 overall pick in the 2017, then nothing is.
It could move Bucs AC/DC-loving general manager Jason Licht to start trading players.
Per Woody Cummings, typing for something called Florida Football Insider, there are two names to watch: Mike Glennon and Jonathan Banks, two free agents after this season.
Barring something unforeseen in the next week, who exactly would want Mike Glennon? Is a team out there that desperate for a quarterback? The only team that might — keyword: might — would be Houston, but they just paid rotten Brock Osweiler loads of cash. And has Glennon done anything in his career that even matches Osweiler's experience? No.
Banks might bring something because teams cannot get enough corners. And let's be brutally honest: Banks has yet to recover from the PTSD he suffered under Lovie Smith.
Joe will have more about this concept later. If the Bucs do lose tonight to the decimated Stinking Panthers, powerbrokers at One Buc Palace need to start making serious decisions about the immediate future of this fractured franchise.