Hangover
October 10th, 2016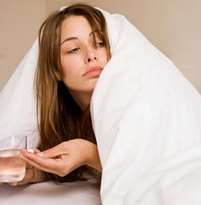 The Bucs need a win tonight in the worst way. And why not chalk up a win against a sloppy team?
That's the word from Greg Bedard of SI.com. He believes the Stinking Panthers are a shell of last year's NFC champions because they play the sloppiest football in the land, nursing a Super Bowl hangover.
They have taken a step back in basically every area, some more than others. When you watch the Panthers, there seems to be some aspect of poor execution on every play. On one play, the tackles are allowing pressure; on another, the running back isn't following the proper path; on another, Cam Newton is throwing a 100 mph pass high and incomplete on a shallow cross where two defenders fell down and the receiver could have scored a touchdown, turning a potential third-down conversion into a pun (that very specific situation came at 4:08 in the first quarter against the Falcons); on another, guard Trai Turner is overzealous in his blocking and fails to sustain; on another, Newton delivers the ball a beat too late. That's just the offense.

After being so impressed with Carolina's execution last season, some if not all of this newfound sloppiness has to be the product of a Super Bowl hangover. I visited the Panthers for a few days in June and in August, and I was not impressed, particularly with the offense, which was plodding and lacked intensity. That appears to have carried over into the season, and it's up to the coaches to get it back on track. You'd think that a 1–3 start would help instill some urgency in the players.
On top of that, the secondary of the Stinking Panthers is a sieve and Cam Newton is out.
If the Bucs lose to Derek Anderson for the third time in as many years, Joe's going to need someone that hangs drywall to fix the holes behind his TV.
And yes, Joe will be terribly hungover tomorrow morning as a result.