Gameday Tampa Bay!
September 25th, 2016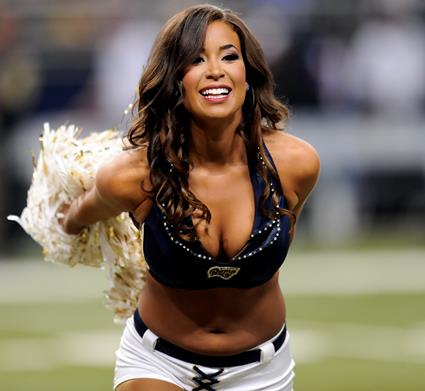 Game 3
Rams at Bucs
Kickoff: 4: 05 p.m.
TV: Locally, WTVT-TV Channel 13; DirecTV Channel 714.
Radio: Buccaneers Radio Network (WDAE-AM 620 and WFUS-FM 103.5 in Tampa-St.Petersburg region); SiriusXM Channel 84.
Weather: Joe loves Florida fall. You can have your 70 degree days: Joe will take sunny Florida where it is still summer no matter what the calendar says — and when you can still wear shorts at night. Tailgaters may have to deal with thunderstorms and 92 degrees, per AccuWeather.com. Kickoff is expected to be 91 under partly-sunny skies. By the fourth quarter, the temperature should cool off to 85.
Odds: Per FootballLocks.com, Bucs -4.5.
Outlook: The term "must win" is thrown around way, way, way too much almost to ridiculous lengths, especially in September. But if there is a must-win game in September, the Bucs are looking at it this afternoon. If the Bucs lose to the rotten Rams, the Bucs will be 1-2 with the Broncos and Panthers the next two opponents. If the Bucs lose today, they are heading into the bye with a 1-4 record, the season in the tank, and for yet another friggin' year, draft talk will heat up in October. Just the thought of this makes Joe want to shove his head into a toilet. But that's the bed the Bucs made for themselves. Why the pessimism? Look no further than last week where the Bucs, coming off a thrilling road division win, shat all over themselves and looked like the same old Bucs we have become accustomed to watching since Chucky was fired. Same old sorry Bucs who got blown out by good teams just like they did under Raheem Morris, under Greg Schiano, under Lovie Smith. SOS. So, with an offense that is beat up playing a team with a defense that has no problem blasting a pair of brass knuckles into someone's grill, this has the classic set up of the backyard bully beating up a kid for his lunch money on his way to school. The Rams defense is a bunch of brawlers. With Doug Martin out, Charles Sims is anything but a proven runner (though an excellent receiver). On paper, it sure seems the Rams easily can turn the Bucs into a one-dimensional offense. which is exactly what makes defensive coordinators drool. Just what Jeff Fisher wants: Robert Quinn and Aaron Donald to pin their ears back and go after America's Quarterback, Pro Bowler Jameis Winston. This game scares the hell out of Joe. But you know what, we should all know by 7 p.m. tonight what kind of Bucs team this is. Will it be soft and roll over for the Rams? Or will the offense punch back and square off against the bully? Are the Bucs dawgs or puppies? It may not be a must-win game, but this season is very much at a crossroads on Sept. 25. Which way do the Bucs turn? The beat up Bucs offense vs. the bruising Rams defense: That's a bad match-up for the Bucs.
Trinkets: Fisher is 8-1 all-time vs. Bucs, including wins over the Bucs in each of the past four seasons. … Rams PR Tavon Austin is tied for second place in Rams history with three punts returned for touchdowns. … Rams TE Lance Kendricks is tied for third in Rams history with 15 touchdown catches. … In his first season as Rams MLB, Alex Ogletree leads the team with 27 tackles, 21 solo. … OLB Mark Barron is second on the Rams in tackles with 15. He led the Rams in tackles last season with 135. … The Rams are last in the NFL in total offensive yards per game (234). … WR Kenny Britt leads the Rams in receptions (10) and receiving yards (161). … RB Todd Gurley has only 98 yards rushing this season. … The Bucs are eighth in the NFL in rushing yards allowed per game (76.5). … WR Mike Evans leads the Bucs in receptions (11) and yards receiving (169). … LB Lavonte David needs a half-sack to surpass Shelton Quarles (13.5) for fourth-most sacks by a Bucs linebacker. … With a touchdown catch today, Evans would become the first Bucs player to catch a touchdown pass in each of the first three games of a season. … WR Vincent Jackson currently has 4,215 yards receiving as a Bucs player. He needs 76 more yards to pass Jimmie Giles for third-most receiving yards in franchise history.